---
---
On a tight budget but still need to grow your online presence and increase your search visibility?
Consider user-generated content.
Putting users in the content driver's seat can allow businesses and brands to significantly grow their content, develop and strengthen consumer relationships and improve their SEO. The result? Maximized conversions and sales opportunities.
Allowing your audience to engage with other like-minded consumers in the environment of your online property can be a huge marketing win. Here's a primer on how user-generated content works and why it deserves a place at the table as you develop your business's digital marketing and search strategies.
What is user-generated content?
Used for a wide range of purposes, user-generated content (UGC) can take on many forms, including question-and-answer forums, reviews, blogging, social media posts and even wikis.
This content can be created a non-branded third-party site like Wikipedia, or it can live within a branded domain, either directly or indirectly in areas that are monitored and managed by administrators.
Basically, whenever individual users are creating their own content on your site or an outpost of your site – whether it's a full blog post, a photo for a contest or just a comment on your Facebook page – it's UGC.
The point is to allow users to collaborate in a way that helps them be creative, connect with your brand and one another, or ask and answer questions – all while enhancing your site with their activity.
Why users create content
The number of individuals that engage in some form of UGC action at least once per month was projected to have grown by 32 million new users between 2008-2013.
Online users develop content for a multitude of reasons, from self-expression to personal fame to rewards. Here are quick case studies for two of the biggest incentives.
To express themselves
UGC allows online users to speak up and promote their personal values and opinions with other like-minded agreeable consumers.
Amazon.com is an excellent example of this, as consumers can speak to their personal interactions with products with their reviews. The consumer doesn't gain anything by providing an opinion – the purpose is to connect with and inform other like-minded consumers.
To earn rewards
But it's not all about altruism. Online consumers often create content because they can gain something from it through incentives that businesses offer. Here, the consumer develops content or expands upon existing content based on the rules and expectations of the business offering the rewards.
A great example of this incentive is Ford Motors' Ford Fiesta campaign. Ford gave a new Fiesta to 100 industry bloggers. In exchange, the bloggers recorded and discussed their experiences participating in monthly challenges set by the brand.
The campaign led to Ford acquiring 6.2 million YouTube views, 750,000 Flickr views, 40 million Twitter impressions and to 6,000 pre-launch orders of the Fiesta.
Why brands want user-generated content
Setting up interesting, attractive forms of UGC for your online audience has a number of benefits for brands – the most obvious of which is the content itself.
If your business is limited financially, UGC will allow you to develop new content on a regular basis at next to no cost.
But there are many more reasons to consider adding a UGC element to your site. Among them:
Better understanding of target audience: UGC can help you understand what services they are looking for and what issues they run as they progress through their consumer experience.
More site engagement: UGC allows you to develop and enhance your relationship with consumers as they engage on your site.
Increased customer satisfaction: Allowing users to ask and answer their own questions increases the likelihood users will find what they're looking for on your site.
Stronger community: Creating open forums or a community message board will allow your consumers to occupy your professional online environment in ways that support open-discussion around anything that has to do with your company.
Increased time on site: Creating opportunities for consumers to express themselves and their thoughts on a given subject or product typically increases the amount of time they spend within a branded environment.
SEO benefits: More content means more search engine indexing and more search visibility around target key phrases and concepts that are significant to your business.
Increased social SEO indicators: Since UGC often speaks directly to social audiences, it's the perfect complement to any social SEO campaign.
Trustworthy content: The vast majority of consumers trust online reviews as much as personal recommendations, so adding a reviews element can helps consumers trust your product more.
Get started with UGC
So whether your business is looking to develop stronger organic search, strengthen your relationship with consumers and/or provide more incentives for consumers to interact with you, UGC could be your answer.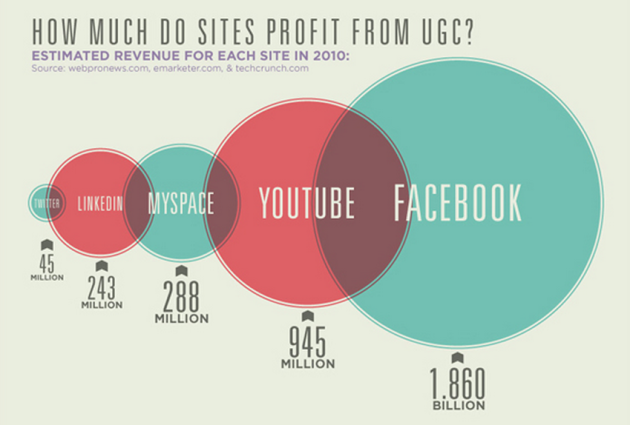 While the chart above represents figures from 2010, it's clear that UGC continues to grow and benefit businesses.
Setting up UGC properties is easy and affordable, and allows you to create a revolving door of fresh content on your website. Get started by sponsoring a contest, adding a forum to your site or asking a provocative social media question and repurposing the answers into a blog post.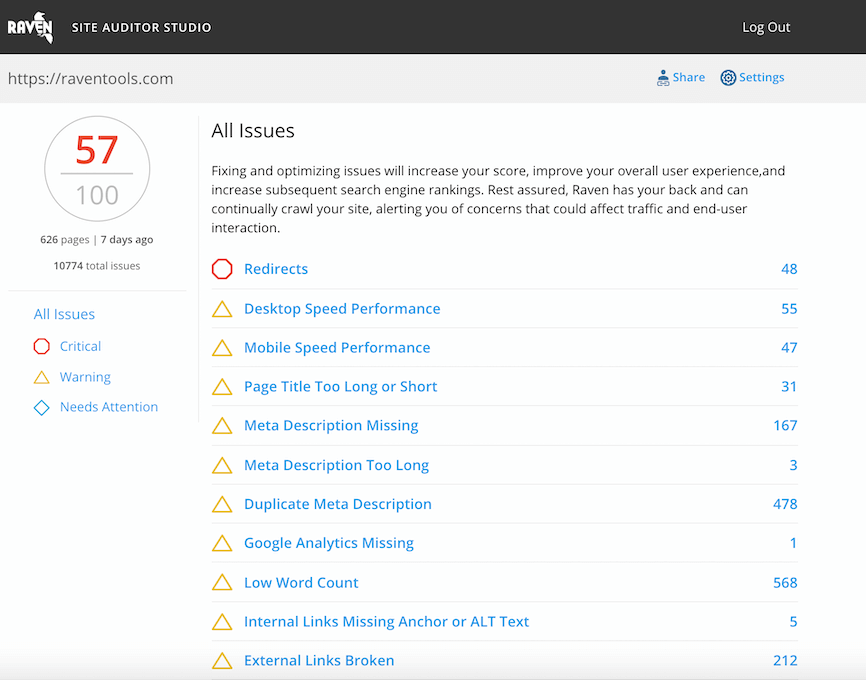 Analyze over 20 different technical SEO issues and create to-do lists for your team while sending error reports to your client.