---
---
UPDATED JULY 31, 2014 Online public relations is becoming a go-to strategy for Internet marketing as a whole. The power of the press builds a brand, enhances a company's reputation, drives traffic and accrues high-quality links. But to do it right, you need the right tools.
PR Heavyweights
These companies provide great overall service for press release submission, editorial calendars and brand monitoring. If you have the money, they're worth it:
But there are a number of other services and tools out there that cost significantly less than the heavyweights and provide a great value. Here are 30 more tools that will make your online PR skills cooler than everyone else's:
Press Release Submission and Placement
For the best exposure, I would go with one of the bigger submission services, such as PRWeb and PRNewswire. But if you have a tight budget and want to submit press releases as part of an integrated marketing campaign, choose one of these. Some charge less than $50.
Editorial Contacts and Calendars
Editorial calendars offer the easiest way to get stories in mainstream media. When you know what an editor is planning to write about, you know what to pitch. Editorial contact services provide a way to find out what journalists are looking for when they're looking for it and discover the right media members to build a relationship with.
PR Monitoring Tools
One negative comment, status or review can spread quickly and tarnish a brand. Monitoring negative and positive things said about a brand online is crucial to public relations today. Aside from Google Alerts, there are many other services that can keep you in the loop about your brand's image online. For a giant list, visit this comprehensive wiki of social media monitoring solutions. Here are five to check out:
Writing Tools
As any PR person knows, writing is a big part of it. Sometimes after smashing our fingers on the keyboard and stretching each brain cell all day, we need inspiration and guidance. There are a lot of places to get that muse again, but here are a few that'll spark that brain again:
Blogger Outreach Tools
Bloggers are rapidly becoming a new arm of press, so it makes sense that new tools are being created to help sift through the many blogs out there to find the one you're looking for. Start with Google Blog Search and then move on to these three services.
There are a lot of PR tools out there. Any I missed? Please comment to add to the list.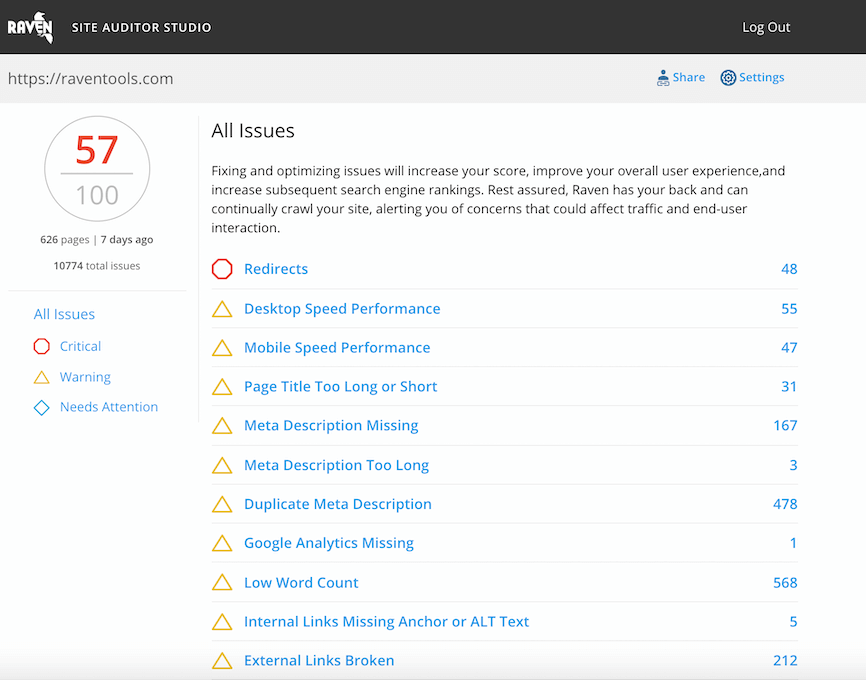 Analyze over 20 different technical SEO issues and create to-do lists for your team while sending error reports to your client.