---
---
The goal of any website is to get a user to take action. Whether you're trying to get them to subscribe to your blog, buy a product, fill out a contact form or anything else, it's all about improving your conversion rate.
With that in mind, here's our Ultimate List of tools you can use to find ways to improve your conversion rate and improve usability on your website.
We've divided the tools into three sections: Concept testing; attention and click testing; and user testing. They complete slightly different tasks, but all contribute to the bottom line of improved conversion rates.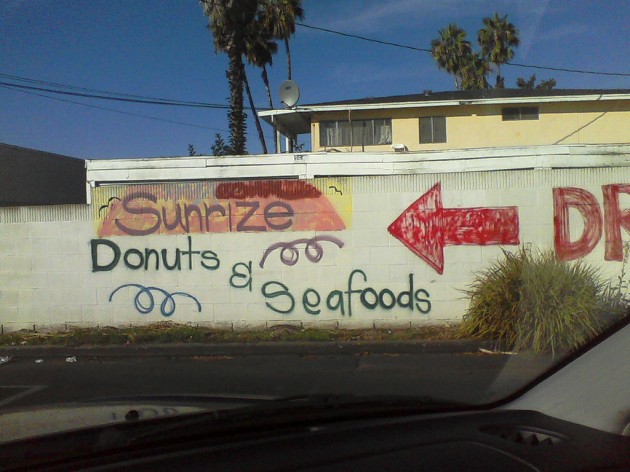 Concept testing tools
Concept tools are designed to help you flesh out your ideas for both a page layout and an entire website's layout. Mock up the way you want a website to look, get feedback on the layout from both potential users and coworkers/clients and then move on to building the first version of it.
 MarkUp

 – MarkUp allows you to draw on any webpage live so you can share your ideas on how you would change a site design live. You can then save your designs and send the files out to. 

Cost: Free

 MockFlow

 – MockFlow allows you to create wirfeframes for an entire website using either their web or desktop application, and it's easy to share designs with team members. 

Cost: Free Basic, and $69/Year for Premium

 OmniGaffle

 – OmniGaffle gives you the ability to create a wireframe, diagram or process chart with their Mac-only software. It's great for quickly laying out your ideal website architecture and mocking up individual page layouts. 

Cost: $99.95 and up

 Balsamiq

 – Balsamiq gives you the ability to create both low-fidelity sketch wireframes (with a focus on website functionality) and click through prototypes. 

Cost: $79 and up

 Mockingbird

 – Mockingbird is a web-based tool that makes it easy for you to create, link together, preview and share mockups of your website or application. 

Cost: Try It free, Plans start at $9

 OptimalSort

 – OptimalSort helps you run online card sorting surveys and gives you the ability to reach users anywhere in the world, without having to invest a lot of time into the project. 

Cost: $109/month or $990 Annual

 Treejack

 – Treejack helps you determine how well you've setup your IA by showing you which parts work well and which parts need more attention through tree testing. 

Cost: $109/month or $990 Annual

 WebSort

 – WebSort is an web-based application that helps you conduct remote card sorting studies. You send the link to participants and WebSort collects the results. 

Cost: Start at $149

 FluidUI –

FluidUI is a little different since it's a tool for developing mobile interfaces and applications.

@FluidUI

 says this about their service. "Fluid UI allows you to rapidly and intuitively prototype your mobile apps. Android, iOs and Win8 libraries. Try it Free. No Fuss, No Forms."

Cost: Free basic account, Premium accounts start at $29 a month
Attention and click testing tools
Not sure what to test or just curious what's grabbing your visitors' attention? These tools are designed to help you figure out where people are looking and clicking on your website so you can ensure they're accomplishing the goals you want them to.
 AttentionWizard – With AttentionWizard, you simply upload an image or use a live website and they'll create an "attention heatmap" to predict where your visitors attention is being drawn. Cost: Free and paid options ($27-197) and 10 heatmaps for a penny trial.
 GrayBit – Color can prevent people from viewing a layout objectively. GrayBit converts any web page into a grayscale rendition to make it easier for you to test a page's perceived contrast. Cost: Free
 FiveSecondTest – FiveSecondTest allows you to setup a five second test where testers will get to view your webpage for five seconds, and will then be asked a series of questions that you create about the design. Cost: $20/month and up and free community tests if you participate yourself.
 Feng-GUI – Feng-GUI simulates a five second tests and determines where on a design the users attention will go. It creates heatmaps based on an algorithm that predicts what a person would be most likely to look at. Cost: $25 and up
 Google Browser Size – Google Browser Size creates a diagram of various browser sizes on top of a web page so you can see where your calls to action are visible without having to scroll. It's a useful tool for determining how many users can easily see what you want them to do on your website. This tool is also now integrated into Google Analytics. Cost: Free
 Inspectlet – Inspectlet allows you to create heatmaps, capture visitors screens, and provides analytics. Cost: Free and paid options ($9.99- 199.99)
 Reinvigorate – Reinvigorate provides real-time analytic and attention heatmaps. Cost: $10 a month
 Content Experiments – Formerly Called Website Optimizer, Content Expirements are a free tool that allows you to easily setup and monitor A/B and MVT tests. and is now embed into Google Analytics. Cost: Free
 Visual Website Optimizer – Visual Website Optimizer combines A/B testing with heatmaps so you can get even more insight into how well a page is performing. Cost: $49/month and up with a free trial.
 Rekko – Rekko uses Javascript tagging to allow you to dynamically insert marketing apps that include dynamic content, marketing materials, A/B testing and more from a central dashboard. Cost: Free

 Marketizator – Marketizator bills itself as a 3-in-1 conversion suite, offering A/B testing, segmented surveys and Web personalization and designed for content publishers, lead generation and e-commerce. Cost: $19/month and up with a free trial.

User testing tools
We all like to think we know exactly what our customers want. The reality is, our customers may prefer something that we had no idea was even important to them. Find out if your site is structured in a way that makes sense to your users by having them test it out and give you feedback on their experience. These tools make it easy to set up and find users to test out your site design and conversion funnels.
 Morae – Morae is a software based tool made up of three components: Recorder, Observer and Manager. It allows you to record audio, video, on-screen activity and even keyboard/mouse movement. And that's just the Recorder software! Cost: $1,495 for the whole suite
 Usabilla – Usabilla is an online remote testing web application that gives you visual results and insight into a users experience with your design. They also support twenty languages. Cost: $19-$199 with a free 30 day trial.
 IntuitionHQ – Using IntuitionHQ you can upload screenshots and files of your designs, create tasks for users to complete and then share the testing link with whomever you like. Cost: $49-$149
 ChalkMark – Create a series of tasks for users to complete after you've uploaded a design and ChalkMark will keep track of where they are clicking/interacting with your design. Cost: $109/month or $990 Annual
 UserTesting.com – UserTesting.com gives you on-demand access to a large panel of users along with the ability to see and hear where users are getting frustrated with common tasks on your website. Cost: $39/test and up based on participants
 Loop11 – Loop11 is a self-serve, hosted solution where you write out simple tasks/questions for users to complete/answer about your website. Cost: $350 per project or from $1,900-$9,900 annually
 Concept Feedback – Concept Feedback is a simple tool where you post your website, landing page, mockup or wireframe and get design, usability and marketing feeback from the Concept Feedback community. Cost: Free
 UserVoice – UserVoice is a community where you submit your ideas for a website design and they vote and comment on their opinions of it. Cost: Free up to $95/month 
 ClickTale – ClickTale helps you analyze the forms on your website so you can determine which fields are taking too long for the user to fill out, are most frequently left blank or that even cause them to leave. Cost: Free and paid plans from $99/month and up
 Silverback – Silverback is a Mac application that allows you to perform Guerilla usability tests. You can film the user while they take the test, capture their screen activity, record their voice and other great testing options. Cost: $69.95
 Kampyle – Kampyle is a tool that invites your website visitors to partake in a survey that you create to help give you insight into what they think of your site. Cost: $99/month and up
 Ethnio – Ethnio is a tool that you can use to recruit and manage user testers. Cost: Free and paid options from $49-$199/month
Know of other tools that focus on improving your site's conversion rate? Let us know in the comments so we can add them to the list!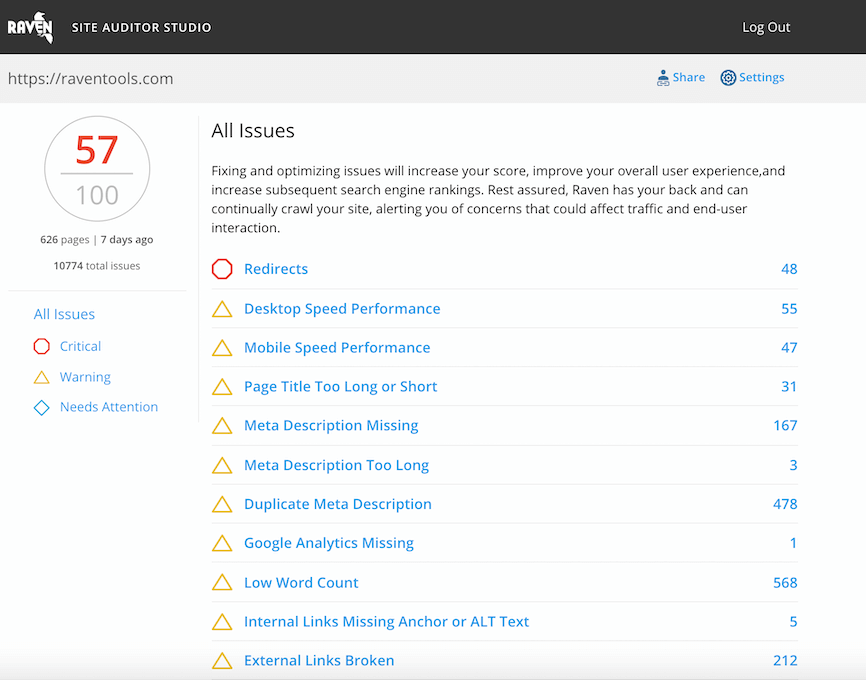 Analyze over 20 different technical SEO issues and create to-do lists for your team while sending error reports to your client.