---
---
So you have recently started your SEO agency and are getting a couple of leads a month from word of mouth, handing out your business card to everyone you meet and sending a cold email to every goddamn email address you can get your hands on but your Business is not growing!
What do you need to put your business in the 5th gear?

You need a system to predictably generate SEO leads on scale month after month. Here are 21 SEO agency owners sharing what's working for them right now!
Honestly one of the best sources of great leads for us is Clarity.fm. I take maybe 3-4 calls on there per month where people are setting up a 15 minute set of questions, but I end up going so deep on their questions and providing them so much actionable advice that they get overwhelmed.. and it usually results in them requesting a proposal. Some of our best clients have come out of this channel.

To get listed on Clarity.fm, all you need to do is select your area of expertise and your rate per minute in USD.

To get the most out of the platform, I suggest you define what exactly do you specialize in and who exactly can you help the most in your Profile title. So instead of Using SEO expert, use something like SEO for SAAS & Ecommerce brands.
The number one way to generate leads for my agency is to write detailed case studies and post them in FB groups where our target audience hangs out like groups around SAAS or online businesses. In our case study, we not only post our success but also the steps we took to get that success. People love to know the processes others follow. So give them that.
One thing to note is that you should not post any links in your FB posts and include Images to back your claims. Many people will ask you more questions about your process which you can take to the DM and you will find that many of these conversations lead to a sale. You just need to keep providing value to the conversation.
I regularly write polemical articles that target a specific concept or technology in which I express strongly worded opinions. For example, last year I wrote an article titled 'Google AMP Can Go To Hell' which was, as you can imagine, an attack on Google's Accelerated Mobile Pages technology. The article gained a lot of traction and generated hundreds of new links to my site.
More importantly, it helped amplify my voice on the topic of AMP, which means one of my preferred target markets (news publishers, who have no choice but to adopt AMP) are likely to see me as an expert in that area.

Off the back of this anti-AMP rant, I got two directly attributable leads, and I'm pretty sure a few other prospects came my way due to word-of-mouth from that AMP article.
Over the years I've published similar polemics on a range of topics, such as Google's dominance on the web and how JavaScript impacts SEO. For me, publishing such argumentative content is a reliable way to generate new leads.

Though I have to emphasize that lead gen has never been the goal of writing those articles – more than anything else, these rants serve as a form of therapy to help preserve my sanity.
Suganthan Mohandasan, Founder of Suganthan.com
My favorite way of generating leads is combining content marketing with paid advertising.
My first step is to research various digital marketing problems my prospects encounter. Once I narrow down a specific problem, I will write a detailed and lengthy article about it.
The article will usually cover recommendations, expert tips, and solutions. The type of content is generally at the top of the sales funnel.
I will then use paid channels such as Linkedin and Facebook to promote my article targeting my prospects.
Then I will use a combination of retargeting and lead generation ads to increase my chances of generating leads. Since the prospects are already warmed and I know that they're likely to encounter the above problem, the chances of converting them increase significantly.
The traffic is sent to a bespoke landing page which is tailored to that specific problem. The landing page will often carry a case study and social proof.
Some of these articles are not indexed, and I had success using native channels to drive traffic to my site. Native can be expensive, but it can bring in highly qualified leads.
Stewart Dunlop, Cofounder of

Linkbuilder.io
I have a slightly alternative strategy that's regularly pulled in clients for our agency, and that's running a Youtube channel.
Our focus is entirely on link building, and a couple of years ago I created and developed a YouTube channel that focuses on being extremely transparent, showing actionable link building results, case studies and the exact strategies we use in great detail.
We still pick up clients to this day purely via YouTube where SEO / marketing managers are hanging around and searching. In my opinion, it's massively underrated and far more engaging than other platforms – If someone watches your video voluntarily they're way more likely to immerse themselves into what you're saying.
We have a pretty modest following (only 135 subscribers) but we regularly get a solid viewership n videos that rank well within the YouTube platform. YouTube is a far more level playing field when it comes to ranking your content, and after all, it is the second largest search engine in the World – The traffic and demand is there.
It may sound like a lot of effort to create and publish videos, but it honestly takes me far less time to plan and shoot a video than it does to write an extensive blog post, which in all likelihood I'd find extremely difficult to rank organically against competitors.
I don't focus on pushing anyone towards our agency, my strategy is purely focused on putting out helpful, educational content, and if people decide that they'd rather have an expert take care of their link building requirements then so be it.
Here is the Link to our YouTube channel if you wanna check it out: https://www.youtube.com/channel/UCRldUWb7nqaIqOh65h7mYEA
We are very scrupulous with how we manage our time when it comes to generating leads for our agency. We divide tasks between inbound and outbound marketing, creating a flow of leads that range from cold to piping hot.
With outbound marketing, we use a few different methods, including cold email. We scraped a giant list of over 15,000 businesses in our niche, from which we go through MANUALLY and research. The "shotgun" approach may work for some, but we've found that it attracts the wrong type of client.
As we go through the list, we note details about the company, owner, website, location, etc that we can reference in the email. This makes each email hyper-relevant. We have also seen upticks when we add a screenshot of their site or position within the SERPs. This shows them that we are not just blasting out a canned, generic email. The more personal we can make it, the better the results have been.
Sometimes there isn't a really sexy way to generate leads, for us it comes down to planning, focus, and time management. Once one method has proven to fail, adapt and repeat the process. In this way, we've been able to work our way out of losing practices and focus only on the ones that show ROI.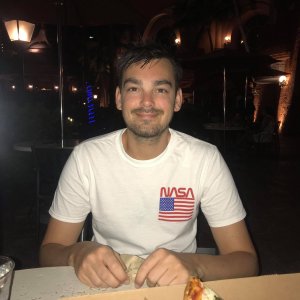 With most things that I do, I try to find a way to reduce it to a "numbers game", I want consistent and predictable leads.
The best ways that I have found to do this all revolve around giving people your entire process.
Tell people exactly what you do and how, be completely transparent, give your pricing and use language that filters people who you don't want as clients.
Once you have a piece of content, written, video, podcast or whatever else, it simply becomes the numbers game I mentioned earlier.
Then get it in front of enough of the right people's eyes/ears/whatever else consistently.
The top 3 ways to do this in my experience:

Paid traffic – where is your audience looking for your service? Pay to get access to that, I like Google ads for this, it's consistent and allows you to remarket and set up a sort of mini funnel to remind people of your service.

Cold email – targeting is key here, find companies who need your thing and message them about it. Please don't mass email. Take your time and research, send personal emails to targets in small numbers, remember that there is a person on the end of your emails, appeal to that person.

Podcasts – being interviewed on other peoples podcasts or in Facebook groups to describe what you do as a lesson, people will contact you because most of the time they don't want to do things themselves. Want dentists as clients? Go on podcasts that talk about marketing a dental practice
Make people fall in love with your process, then give them the opportunity to buy it from you.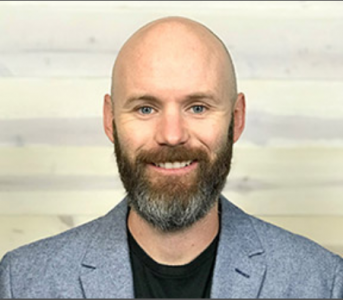 In-depth case studies/ tutorials: Up until this point, I have used insanely detailed tutorials to show how my agency gets results for clients. Since one of our core target personas is a VP/Director of Marketing at a mid-sized SaaS company, we go the extra length to showcase our detailed processes since we ideally want these people to hire us as an extension of their team to scale and grow. We then retarget all the non-converters (consult or email opt-in) with Facebook ads to drive them back to some of our ebooks and automated templates. Off the back of this they get dripped new tutorials and templates to continue to show the results we get with our processes. In all of our email sequences, we have P.S. lines to schedule a consult.
We've been fairly fortunate up until this point to convert clients through this more top-funnel content strategy + email nurturing + referrals. But, as we move into the second half of 2019 we're going to shifting our focus slightly in the following areas:
1) Targeting more bottom funnel keywords: building out service pages to rank for more vertical, marketing, and service-based keywords.
2) Starting an outbound LinkedIn campaign: proactively sourcing prospects with LinkedIn Sales Navigator and running cold InMail outreach.
So to generate leads as we know there are many ways but my answer will be a little more generic but it works really well for me. So speaking at events and providing value has worked well in my favour networking and building trust and contacts can generate a lot of leads, years ago I was against networking as I thought it would be a complete waste of time, but there is a lot of value there if you can speak well and deliver some actionable tips.

In the Digital Marketing industry, there is so much competition out there, well people claiming to be experts but speaking at meetups or conferences gives you that platform to deliver and stand out from the crowd.
It's a quick and easy way to demonstrate the knowledge and ability you have alongside any case studies and examples you might have. I also feel like a lot of people still like to do business with people face to face so when at these events the networking side is often where the leads come from, there is also the added benefit of also learning more whilst surrounded by like-minded people which for me makes this the best way to conduct business for me personally.
Although there are many other ways to generate leads for your business via SEO, Paid, Social, Email Marketing the speaking events still work very well, even if you are not comfortable speaking in front of an audience I would encourage anyone to go and do it, because if you don't, someone else will.
Venchito Tampon, Founder of

Sharp Rocket
We have implemented one new way of generating new leads to our roster of lead generation tactics. It is basically re-engaging with our past connections who have referred our services to their friends, and to their current and past clients.

The email isn't just as simple as, "Thank you for referring our services to CLIENTNAME, we appreciate you!". We also make sure we let them know of the results we've made for their referred client. Lines that goes like this (it goes like this statement for us because we're building links!): "We started building links to them in mid-2017 and they're now currently ranking for terms, "violin" and "cello" (top 3 spots)."  With that approach, you might get responses such as, "Glad to see all your links have had such a positive impact for CLIENTNAME.

Those are definitely some amazing results! Quick question, what do you guys charge for link building and what are the main strategies you use? We're at max capacity again so any new leads we might need to send to someone like you."
This is a subtle yet effective approach to ensuring that those individuals who sent you referred clients will likely to refer another set of leads.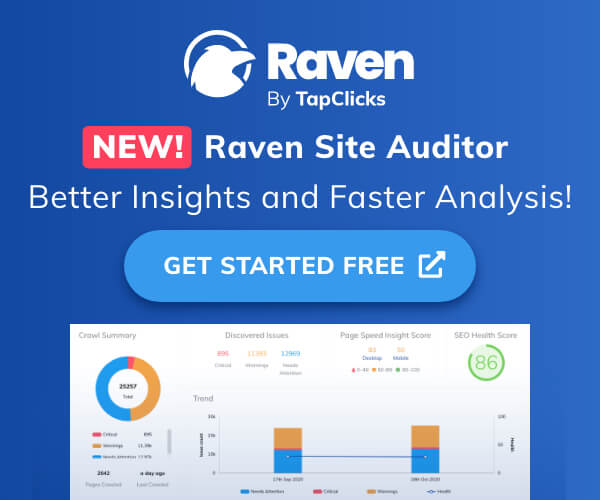 We've got a lot of mileage around a solid content strategy combined with both cold and retargeting Facebook ads.
Typically, I'll create very detailed case studies going into the implementations of the SEO plans we provide for our clients.
I'll break down the exact strategies we took in auditing the site and how we came to our conclusions.
Every tool we used to find our insights is covered, with step by step screenshots on how to use them as well.
I don't leave anything out.  I'll over-deliver and show them everything that we do.
An example of such a case study is here: https://diggitymarketing.com/algorithmic-penalty-recovery-case-study/
The reader has enough knowledge from these case studies to actually apply many of the tactics by themselves.
But, of course, if they want our team behind it, that's an option as well.
These case studies get posted… after which I'll run cold audience Facebook ads and retargeting campaigns.
A few days after they've read the article, if they haven't already registered for a free audit with our company, we'll run some retargeting ads as well… letting them know the offer is still on the table.
The beauty of getting Facebook involved is that we can decide just how much to spend for each lead.
So in summary… over-deliver with free value and offer a free website audit… with Facebook as the distribution vehicle.
Chris Dreyer, Founder of

Rankings.io
In early 2019, we made the strategic decision to refine our agency's focus: where we were already niched down to SEO for lawyers, we went one step further and limited ourselves to just personal injury lawyer SEO. I would highly recommend that other agencies consider this type of specialization, as it can be beneficial for generating leads in a number of ways.
First of all, a specialized focus helps you to stand out in a crowded marketplace. While I certainly believe that a reputation for quality work does a lot of heavy lifting for an agency, it's realistic to assume that a number of your competitors also produce solid results for their clients, so reputation alone can't carry you.
By niching down, you are likely to make yourself one of a small number (if not the only) agencies with your exact focus. That's a mark of distinction and it inherently makes you an expert in the field.
It also enables you to grow your referral relationships and fosters a sense of reciprocity. While your lead pipeline will not immediately change as a result of a specialized clientele, the amount of that pipeline that makes it through to the closing phases will be diminished, leaving you with an excess of qualified, purchase-ready leads.
By turning these hot leads around as referral traffic going outward (to competing agencies whose work you respect), you can reinforce a reciprocal relationship: other agencies will be aware of your focus and (hopefully) think of you when referring out those leads that they cannot accept.
Lastly, a hyper-focus puts you at a distinct competitive advantage in the realm of quality control and continuous improvement. With fewer distractions (you aren't trying to be everything to everyone in your particular vertical), you can really put your nose to the grindstone and make your agency the best in the business at what it does.
To again use my own agency as an example, when we refined our focus, it allowed us to sharpen all of our production: editorial calendars, keyword research, etc., it was all aimed at the same target now, rather than trying to develop those SOPs for multiple practice areas of the law.
This will probably be an unpopular stance, but in my experience, SEO and digital marketing are critical but secondary.  If a business is healthy and established, anyway. There's this churn/burn model of always proactively chasing new business.  It seems to be the most common approach, but man is it exhausting.
Instead, we focus on product (service) development and invisible boxes.  Most successful founders would credit worth-of-mouth as their top driver.  Picking a niche and serving it better will work, most of all, because of network effects.
Find pockets of individuals that trust each other.  Earn the trust and respect of a few. They'll do your lead generation for you, for the many, for free.  If you do this right, it becomes possible to hear your name again and again within a small community. That works wonders.
Being a new agency we don't have inbound leads coming to us as of yet.
To deal with this we have to do outbound sales which means a lot of prospecting and experiments.
First off we defined our target customers and flesh these out into a couple of personas. We did this because anytime we were unsure we could revert back to these for clarification.
We do our prospecting in two ways technology used and sectors they operate in.
Firstly technology targeting is easier because we can use tools like BuiltWith & NerdyData to look up and scrape sites using a particular technology. For example, we are trying to target qualified leads in the eCommerce space. To do this we look at eCommerce stores using Demandware, Magento and Shopify plus. The reason for this all of these platforms require a lot of investment and infrastructure, that which matches up with our target personas.
Secondly, we do sector targeting which is slightly harder. To get a qualified prospects list we use a couple of different prospecting methods.  We look for industry events where there's a big investment required to display and sell at these events.
The next option we look at is review sites category pages for business using services like Trustpilot. With both of these options, we then scrap these pages and compile all of this data into a spreadsheet (website, company name, and email).

Finally, we cross-reference these fields against third-party metrics like Ahrefs, Majestic and SemRush. We do this to find out which site has poor performance.
From here we have a great list to target qualified leads. To make the first contact we do this in a number of different ways email, phone, LinkedIn and direct mail.
Hugo Arribas, Founder of

Abbo
Our main tactic to generate leads has been guest posting on main industry publications that have a big and targeted audience. As we only work with one industry (lawyers), being featured recurrently in those publications help us building our brand and being positioned as niche experts.
Since these industry publications, usually, don't have much information about marketing, you have also the opportunity to stand out and indirectly, because you are being featured in a publication they respect, these posts are perceived as kind of an endorsement for your services.
If the content is useful and high quality, is very likely that those publications will amplify the reach of the articles, both in social networks and newsletters.
In our case, as our target customers don't use to have a deep understanding on how digital marketing works, we focus our content more in addressing their pain, in this case how to get more customers online if you are a law firm, rather than in specific services or tactics.
With this strategy you have the option to target those potential customers that are not directly looking for marketing services, making them aware of your existence. Those that realize that the pain you are describing is something they are suffering are more likely to contact you and ask for help.
Joe Davis, Founder of

FATJOE
When starting FATJOE we decided we wanted to be different, and not have to 'sell', have lengthy meetings or cold call to get clients. We wanted to naturally attract clients through great content, word of mouth and tools. One of the most successful clients attracting techniques we implemented was creating a free tool our target market would LOVE.
The tool had to be low cost to run, quick and easy to install, with minimal bugs and maintenance. Oh, and it had to be super useful…
The tool we came up with was FATRANK – a free rank checking tool for Chrome, and for your smartphone. The way it works is super simple. You input the website and the keywords, and it uses your browser (behind the scenes) to get that ranking.
It's especially nifty as a chrome extension because you simply type the keyword and it will let you know the position of that keyword for the website you are currently viewing. It's super fast, low maintenance and really useful for our potential customers.
To activate the app, users have to hand over an email address.
The development itself took our team probably just under a week, and the ongoing costs are zero. Yet, combined, the extension and the app bring in thousands of SEO leads per month. With this email list, we can then target offers and share useful content, and eventually convert them into loyal customers.
FATRANK also generates us lots of links, which is also great for our own rankings and generating leads, sales, and customers.
Travis Jamison, Founder of

SaaSicorn
For me, it's all about playing the long game. Instead of trying to go out and promote yourself and your business every chance you get, try doing something a bit different. Simply go out of your way to help people WITHOUT being promotional.
People can smell it when you have an agenda. They can tell when you are trying to sell yourself. Instead, I recommend becoming as helpful as possible to individuals in forums, Facebook groups, meetups, etc. Simply help them, and SHOW that you are an authority on the subject instead of trying to convince them. Help everyone too, not just potential clients.

The newbies probably need your help more than most, and if you show you care the long-term dividends can be great. They won't be beginners forever, and they will sing your praises.
In the short run, helping people without promoting yourself might cause you to miss out on a client or two, but in the long run, you'll build trust, something impossible to buy. I would say 90% of all our clients over the last several years have been from word-of-mouth recommendations.

We don't even have a sales team, we literally just take these referrals and tell them if we can help or not. Because we're trusted, they don't usually question our advice. No algorithm update or ad-account banning can stop that. It can't be bought.
I and my team regularly visit Trade Exhibitions. We set up a stall to get easy access to all the Business persons. Any person who has a 20*20 exhibit room has spent more than a 6 month SEO budget for a single day.
We then engage in Educating them on Digital Marketing, SEO and the common FAQ's any Businesses will have & continue the conversation over at Lunch. A lot of Educating materials are handed over to get them to understand the process, time involved and what they can expect from the first few months of the activity.

The most dangerous thing in an SEO client relationship is a client who doesn't Understand the basics of SEO. We spend a lot of time in engaging an existing client and keep them posted on the latest developments through small Infographics that they can pass on to their Business friends. The infographics carry our brand and this results in strong referrals.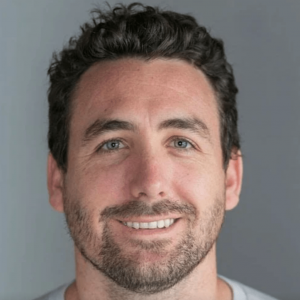 I've found that the more specific you can get in creating landing pages for your services, the better. Instead of just targeting "SEO services" pages, create a specific page for one SEO service you're really good at. It can be for a specific industry, or for a type of SEO you deliver, such as keyword research.

I did something similar with my technical SEO consultant page, and have received some decent leads. While these may not have monster search volume, the intent will be high, and even one lead a month on those pages can be a significant contribution to your client acquisition process. Stack a bunch of these pages and you're in business!
To drive traffic to these pages to enter your funnel, do two things. First, anytime you're writing a guest post to be sure to include a link to one of these pages either within the body of the post or in your signature block.

You're looking for a combo of referral traffic and the link equity to help that page rank. Second, include a call to action on the most relevant blog posts on your site for that service landing page. It's the classic CTA method recommended by everyone and look to HubSpot for examples of it done really well.
There are two main ways that we've historically been able to generate qualified leads. Cold email and Upwork. Since everyone is always talking about cold emailing, I'll go into more details on Upwork #Rebel
Upwork gets a lot of crap, which means there's less, serious, competition. If you can get & maintain top-rated status, you can get 100-200 direct leads per month (being able to directly message prospects rather than submit an application)
The fastest way to do this is by looking for quick, fixed-price jobs that can be completed within 24-48 hours. Don't worry about the price as long as it doesn't take up a lot of time. Does someone want 30 title tags and meta descriptions written for $10? Do it.
This allows you to quickly build up the number of jobs you've completed as well as get 5-star reviews. Both are important for the "job success" score. You'll only need to do 10-15 of these at most.
When going after your "ideal" clients, your focus needs to be getting on the phone with them. Almost no one does this and it's way easier to talk to someone over the phone than through messages.
In your proposal, link your scheduling app, give them your number/Skype, or suggest a couple of times that you can talk.
If you really want to stand out, then send the prospect a video. Not a generic "Hi, I'm Jarod" video. But going over how you can solve their problems. If they gave their website URL, record your screen going over the various SEO issues they have. If they didn't share their URL, offer them a free video review if they share their website with you.
Within a couple of months, you can achieve top-rated status. Once you're flooded with invitations to directly talk to job posters, you don't need to worry about the long application process where you talk about how great you are.
A couple of sentences about how you think you can help followed by a scheduling link can keep your calendar full with 3-4 calls a day.
Some tactics we did which drive customer acquisition are starting our own meetup. Over 8 years we have hosted over 70 digital marketing events this built a great network of local people.
We usually just run the events in Meetup and Eventbrite
It has grown to 3,000 people.
Another tactic which also works is building strong partnerships with relevant businesses it could be development firms, branding companies or technology businesses. They will all send you quality leads.
Building partnerships it's always good to first reach out to people you already know ie people you may have worked with in the past or developers who you have worked with in projects. You can also leverage partnerships by going to events and meeting people in a similar line of work to what you do.
The best way to build partnership is work with people who are mutually beneficial to your service offering and you are working towards a common goal or simply offering a service that a business does not already offer as an add on.
So there you have it – 20 tactics that are working right now. Let us know which one will you implement first in the comments below. Even if you don't comment, make sure you book a time in your calendar to implement one these to make sure you make the most of the secrets these top performers have shared with us!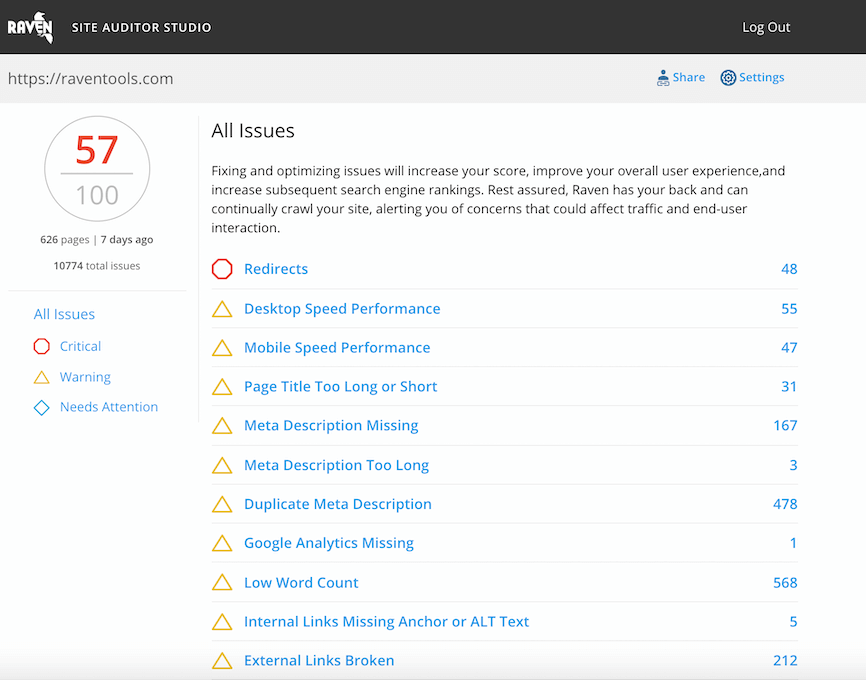 Analyze over 20 different technical SEO issues and create to-do lists for your team while sending error reports to your client.