---
---
If you're planning to do a link building campaign, check out the raven link builder guide for a list of strategies that are still effective in 2018. You should also perform a technical SEO site audit before you start any sort of backlink campaign. Doing so will ensure that there aren't any serious issues with indexation, crawlability or link structure. In fact, there are 5 key areas you should focus on.
Each one of those items can have a serious impact on your site's SEO by improving the efficiency and efficacy of your link building campaign. They should also be addressed prior to investing significant resources.
1. Resolve technical SEO issues first
Technical issues can have a serious impact on your SEO and they should be addressed before link building. For example, if you accidentally block Google from accessing a large portion of your site, the best links in the world are useless.
Performing a site audit will uncover and highlight issues that could impact your website's search visibility, including:
Page errors
Suboptimal headers, title tags, and ALT tags
Problems with robots.txt
Speed issues
Duplicate content
Improper redirects
Outdated sitemaps
Broken or suboptimal images
Issues with meta descriptions
Broken links
Suboptimal URL structure
Poor mobile experience
There are a variety of technical factors that can impede crawling, indexation, and optimization, and a thorough site audit will reveal these issues.
2. Establish baseline metrics
How will you know whether you're achieving a meaningful impact if you don't set baseline metrics? An SEO audit should involve measuring current site performance, which will give you a solid baseline for measuring the overall performance of your campaign.
Link building is a long term strategy that requires good measurements from the onset. Some of the core baseline metrics include the following:
Organic traffic
Keyword rankings
Overall site traffic
Popular pages
Conversion rate
Bounce rate
Those metrics are essential for determining the optimal strategy for your campaign. Over the course of a campaign they can also help you identify unique opportunities and challenges. You can then use that data to measure campaign efficacy and adjust strategies accordingly.
3. Gain insight from current link data
Before pursuing fresh links you need to understand the links that are already pointing at your website.
For the same reason you wouldn't begin working without first taking benchmark data, you shouldn't start building links without first understanding:
How you've successfully earned links in the past
The type of links your website has secured
The anchor text breakdown of your current links
The pages on your site with the most links
How competitors are securing links, and to which pages
Analyzing the links your site has secured in the past will inform your upcoming campaign in terms of strategy, potential risk and its competitive landscape.
After you research your competitors' backlinks with a backlink tool, compare it to your own link profile. Comparing your backlinks with the competition — in particular, the number of referring domains — will inform your strategy and goals.
You should also analyze anchor text distribution within your backlink profile to make sure you avoid over-optimization. For example, using the same anchor text over and over can communicate unnatural link acquisition to search engines like Google. The result can be algorithmic or even manual penalties against your site. A more natural mix of anchor text includes:
Brand mentions
Naked URLs
No anchor text (banners, images, etc.)
Partial-match keywords
White noise (click here, website, etc.)
Exact match keywords (small portion)
A diverse mixture of anchor text should convey a part of a natural-looking backlink profile to search engines.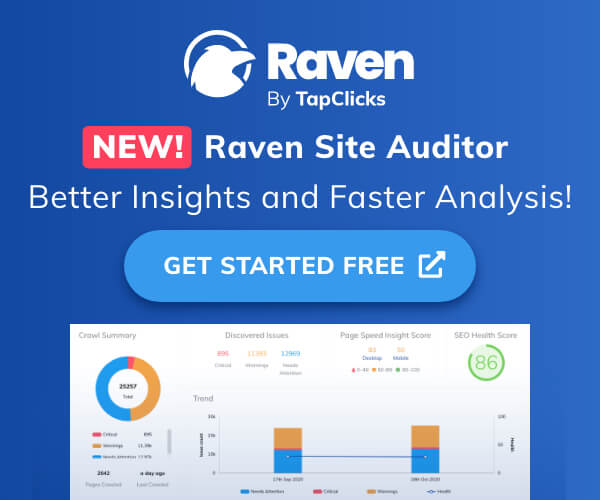 4. Identify popular content and pages
Site audits can uncover the most popular pages and content on your website.
It's possible to secure links without content, but sustainable link building requires linkable assets worthy of promotion.
No one will link back to your site unless there's value in it for them or their audience.
A site audit will help you identify existing linkable assets by revealing the top pages and content on your site. After identifying these assets, you can work to optimize internal linking by pointing links from these assets. Internal linking builds a cohesive pathway for prospective customers, and flows link equity and authority to your important pages.
The most critical aspect of internal linking is relevance. Build link paths that make sense from a navigational standpoint. If certain pages have proven to be popular, you should consider creating similar types of content to attract links.
It can also be worth your time to update outdated popular pages. Improving existing, popular assets to be more link-worthy and valuable to your audience primes your link campaign for success. With linkable assets in hand, you can focus on finding relevant sites and communities to promote these resources to for links.
5. Recover lost link equity
Recovering link equity should be addressed during a technical SEO audit, particularly from broken links and 404 pages.
If you have links serving 404 errors you'll want to address those issues. Dead links provide a bad user experience and these links should be fixed in some way (typically through a 301 redirect) to prevent your visitors from reaching a 404 page.
In fact, by using 301 redirects on dead URLs you can recover lost link equity from any links pointing to those pages. While 301 redirects may slightly diminish the equity from these links, it's a much more desirable result than receiving no equity from broken links.
If you want to know where these links are coming from, you can use a backlink explorer to see which URLs are returning 404s and then sort them by referring domains. Once you've recovered link equity via a 301 redirect, it might be worth your time to reach out to the linking sites to let them know you've changed the page their linking to. This is a great opportunity to further the relationship, and you can also see if they'd be willing to link to other pages on your site that might be valuable to them as well.
By executing a technical SEO audit, you can recover lost link equity and improve the authority of your site before you even start building links.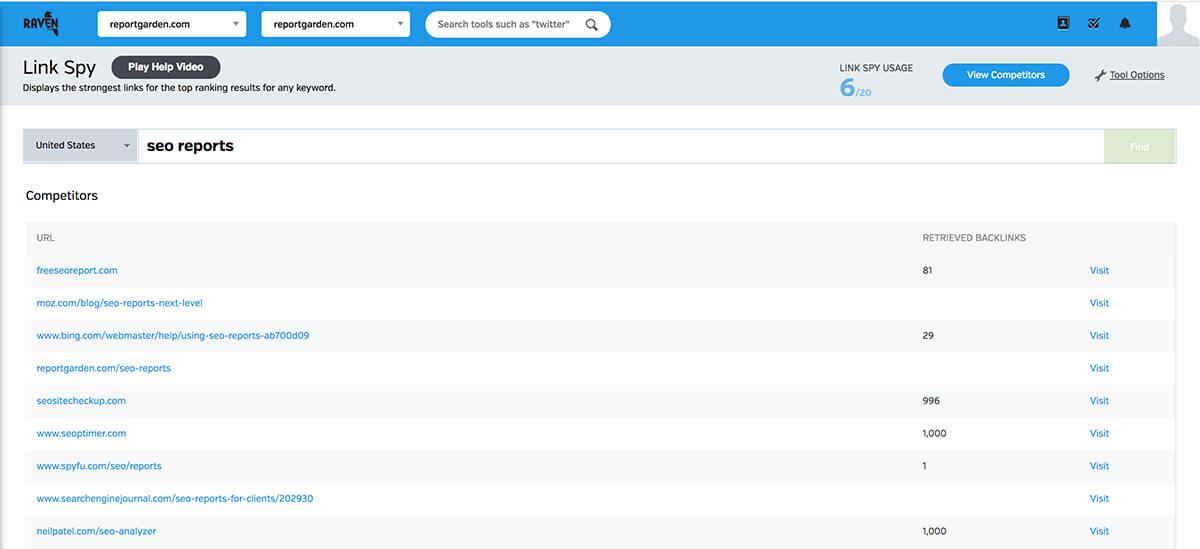 Link Spy helps you find top-quality links based on those websites that are already ranking for your focus keywords.