---
---
It's doesn't matter whether you have 100, 1,000 or 11,000 issues after you audit your website for technical SEO issues. Fixing all the problems on the list can seem as impossible a task as putting a broken egg back together.
That's why people often ask me what to tackle first, especially after Raven released its Site Auditor tool. Its crawls are so thorough that it's an easy report to land new clients. But after you have the business, what are the priorities?
Fortunately, I know something about that. In fact, I explained my process for tackling problems revealed by an SEO website audit during a live online training session last week.
Here's a recording of the session, if you would like to learn more. It's part of Raven's Marketing Flight School series.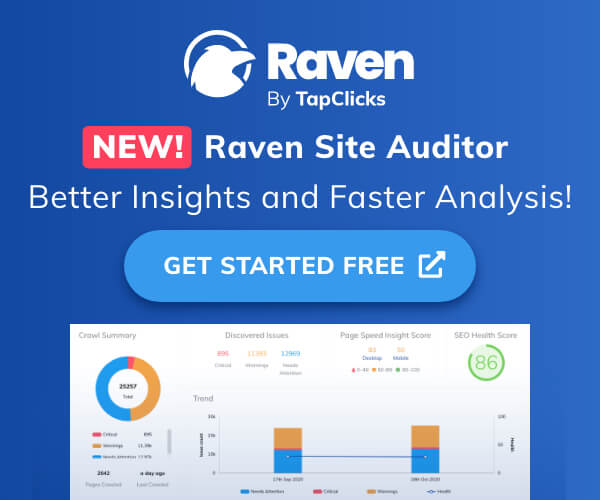 No time for a 40-minute video? It's more or less an expanded, interactive version of this article, which I wrote a few months ago: How To Do an SEO Site Audit Like a Boss. You might find that article quicker to digest.
I mention Raven's Site Auditor frequently in the video. If you're not familiar with it, take advantage of our free, 14-day trial to run a crawl of your website.
You can also follow along with the video using this infographic or save it for reference.
Meta Description Bonus Guide
There was a little back-and-forth during the live session in the chat room, where some debated the importance of meta data. Though I make my case in the training session, you might find this guide a) convincing and b) worth bookmarking: How To Write Meta Descriptions for Maximum Clicks.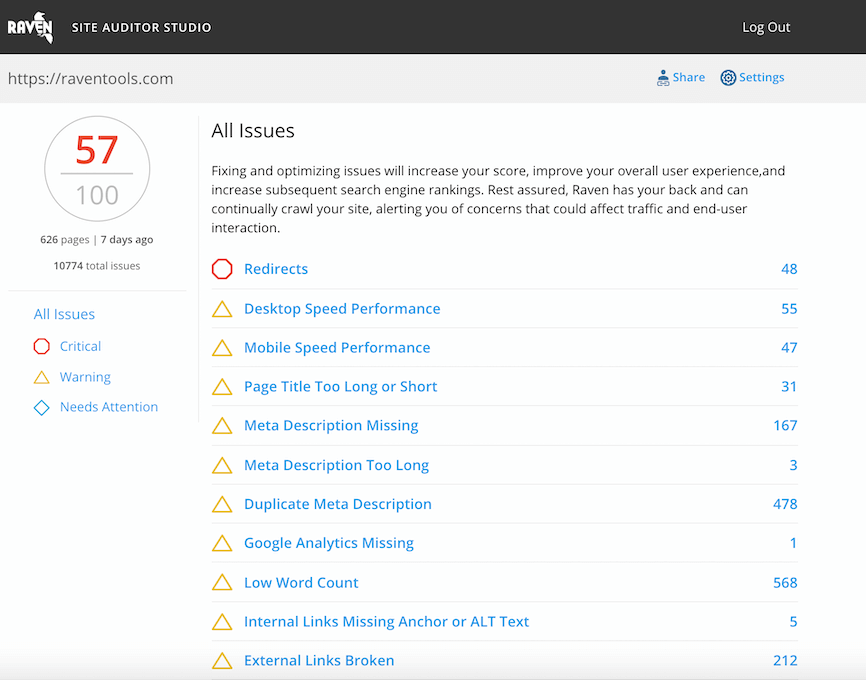 Analyze over 20 different technical SEO issues and create to-do lists for your team while sending error reports to your client.