---
---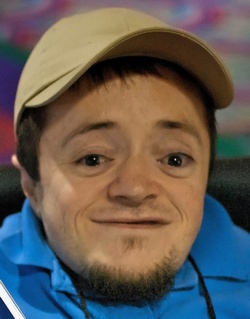 If you aren't building and leveraging a personal brand as part of an overall business strategy, then you are wasting your time.
Brands, whether personal or corporate, exist to make money, not get free drinks at the next conference. There are many ways to leverage a personal brand for business development, but one of the most often overlooked strategies is using a strong personal brand to build links. That's right, I said build links. Not only can you build more links by having a strong personal brand, but you can build the types of links that folks dream about. (Yes, some of us dream about links, we are that pathetic.)
So today I'm talking about how to leverage a strong personal brand to build links for yourself and your clients. I'll mention some folks with strong personal brands who have accumulated a good number of links, but I do want to note that I have no idea of their business motives.
Strategy 1: Guest Blogging
Guest blogging is an awesome way for anyone to build links. But having a strong personal brand can take guest blogging to the next level. The hardest part of guest blogging is finding a good blog that will let you write for them. Many of the blogs that take anyone are relatively low quality and aren't the types of sites that you normally consider harvesting strong links from. High quality blogs like high quality content and writers. Having a strong personal brand is the best way to guarantee that you can deliver both. Who's got a better chance at a guest blogging spot on CopyBlogger: Me or Chris Brogan? Yeah, Chris does!
Strategy 2: Shaking Hands
When you have a strong personal brand everyone wants to shake your hand. Shaking hands is an awesome way to greet people, but it can also help build links! That's right, when you meet someone for the first time its your chance to leave them with a lasting impression. Many times, if that impression is on the borderline of Wow!, then you have started a new relationship with someone who can turn into a link opportunity down the road. When Gary Vaynerchuk shakes hands, he sets that wow factor from the start. Its Gary's natural personality that does it, but his strong personal brand is what guarantees access to everyone in the room, including the hot shots with the pages that have a PageRank of 9.
Strategy 3: Exposure
Every good link builder knows that the key is to build great content and push that content to as many folks as possible. When you have a strong personal brand, your level of exposure is much bigger than most. So after you're finished with the "rock star content" you should have an easier time driving traffic and links because of your increased exposure. Just think of how much traffic Ashton Kutcher gets from his tweets. Combine Kutcher's traffic with amazing content and you have a link tsunami on your hands.
Strategy 4: Access To The Media
When you are the leading personal brand for a specific topic or industry, you are often quoted and referenced by the media on a daily basis. When being interviewed you have the chance to develop relationships and trust with those in the media. Having these types of relationships can be powerful for link building. Take Andy Beal, for example. When Forbes wrote about Online Reputation Management, they interviewed Andy on the topic. As a result, Andy developed a solid relationship with Forbes, and Andy is now one of Forbes' bloggers.
Strategy 5: Links Through Affiliation
When you have a strong personal brand, often you can direct links simply through affiliation. Basically saying, "I know this person or product" can garner awesome links! Take my friend, Ed Shahzade, for example. Ed is known for connecting people. As a result, every now and then he gets a link for his troubles. This strategy is good because not only does the link usually come from an great source, but it also comes with the type of brand equity that not only drives traffic but also influence, trust, and all of the other things that only bolster an already strong personal brand.
A strong personal brand is about a lot more than a popularity contest. While links are the end goal, it's always important to remember that links come from relationships. And at the end of the day, relationships are all about trust, honesty and communication, all of which are vital to building a strong personal brand.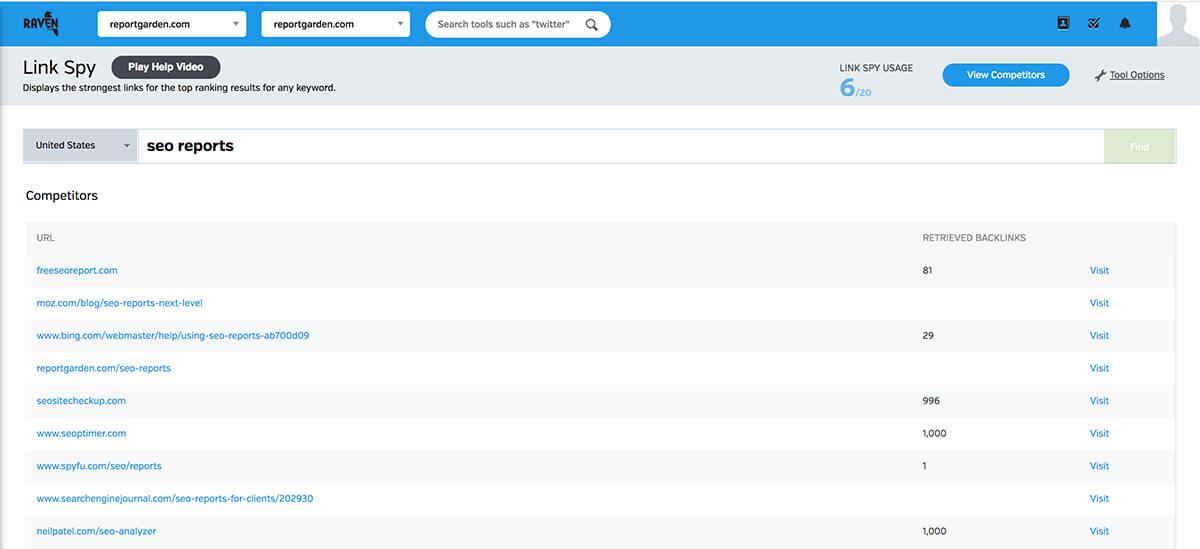 Link Spy helps you find top-quality links based on those websites that are already ranking for your focus keywords.