---
---
When it comes to WordPress, I like to use as few plugins as possible.
As WordPress has improved, I've been able to drop many of the plugins I've used. However, the number of plugins I continue to use and recommend has actually stayed about the same. That's because each new year brings new vulnerabilities and asset delivery challenges. By assets, I mean images, content, and so on.
Here are my must have plugins for WordPress.
BruteProtect
There seems to be more mischief than ever happening on the Internet, and a significant amount of it is directed toward sites running WordPress. In fact, one of the most common WordPress security problems is a botnet attack. Bots will attempt to do a brute force attack on your site and can easily overwhelm your server, resulting in your site not being accessible. Related to this problem is Automattic's decisions to make XML-RPC always on (something you could easily turn off in the past).
Fortunately, Automattic has recently provided a free service and plugin to protect sites from these attacks called BruteProtect. This is now one of the first plugins I install on my sites.
FeedPress
Subscribing to blogs via email and RSS is still alive and well. In the past, people used FeedBurner – a Google acquisition that appears to be on life support – and other services for managing subscriptions and subscriber analytics. Fortunately, FeedPress has picked up the torch and created an excellent service that handles both and does it better.
FeedPress is my go-to service and plugin for blog subscriptions. It's powerful, cheap and it works.
VaultPress
You never know when your site is going to crash, but there's a good chance it will. It may be a security breach, a hardware failure or something even more catastrophic. While there are many plugins and methods for backing up a WordPress site, I've found VaultPress to be the most comprehensive and easy to use.
VaultPress is another service and plugin by Automattic. Unlike BruteProtect, VaultPress is not free, but their pricing starts at an affordable $5/mo. To automatically backup your WordPress site every day, this is a small price to pay. The backup includes both files and the database, and includes an easy-to-use restoration process. For me, $5/mo is worth the peace of mind.
WordPress SEO by Yoast
Out of the box, WordPress needs an SEO plugin. While you can spend time configuring WordPress and tweaking your custom theme (which you should), Yoast's SEO plugin is simply the best and easiest plugin to get your site instantly optimized.
The plugin is free, but he also includes several other premium WordPress plugins that I highly recommend you check out.
Amazon S3 and CloudFront
There are now several good choices for content delivery networks (CDNs). However, my personal favorite remains Amazon Web Services (AWS). We exclusively use AWS for Raven, and they continue to impress me with their innovations and affordable pricing structure.
Brad Touesnard created the Amazon S3 and CloudFront WordPress plugin, which is my preferred AWS plugin. It's actively developed and works very well!
Note: This plugin has a dependency. It requires the Amazon Web Services WordPress plugin, also developed by Touesnard.
WP Super Cache
CDNs are important, but so is caching your site. This is especially true since WordPress is a dynamic database driven content management system (CMS).
You never know when the Digg effect is going to occur, and you don't want your site inaccessible when it does. In conjunction with having a good hosting provider and service, I always use the WP Super Cache WordPress plugin on my sites. It works great out of the box, but also comes with many options for fine-tuning the site's cache.
Schema Creator
Structured data has become more important than ever, and SEOs shouldn't be ignoring it. The easiest way to include structured data on WordPress is to use our Schema Creator WordPress plugin.
The plugin currently supports adding Schema.org structured data for Person, Product, Event, Organization, Movie, Book, Review and Recipe.
I've used the Header and Footer WordPress plugin for a very long time. This plugin makes it super easy to insert code in the header and footer of my site. It also provides the ability to specify which pages the code appears on. For me, this is an indispensable plugin.
Your Must Have WordPress Plugins
I'd love to find out what your must have plugins are for 2015. Please share them in the comments!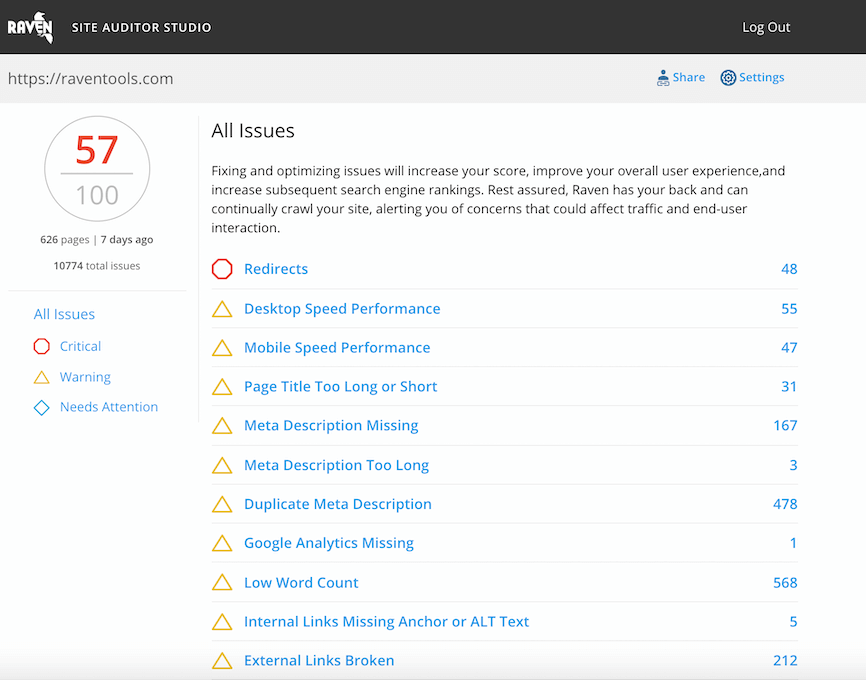 Analyze over 20 different technical SEO issues and create to-do lists for your team while sending error reports to your client.