---
---
Using linkbait is a great way of attracting traffic to your website or blog. The only factor you're limited by is your own imagination. Whether you run a sports blog or are part of a corporate website setup, linkbait should be part of your SEO campaign. If executed correctly, it can have a significant impact. Of course, all of these techniques may not apply to your website, but you should get some mileage out of several of these linkbaiting techniques:
Tools
Quizzes
Contests
Be First
Scoops
Exposé
Awards
Lists
Humor
Make someone famous
Create belonging/community
Design
Rants
Controversy
Attack
Shock
Research and Statistics
Give something away
Usefulness
Cool Factor
Head on over to ProBlogger to read 20 Linkbaiting Techniques and to get a more in depth description for each technique.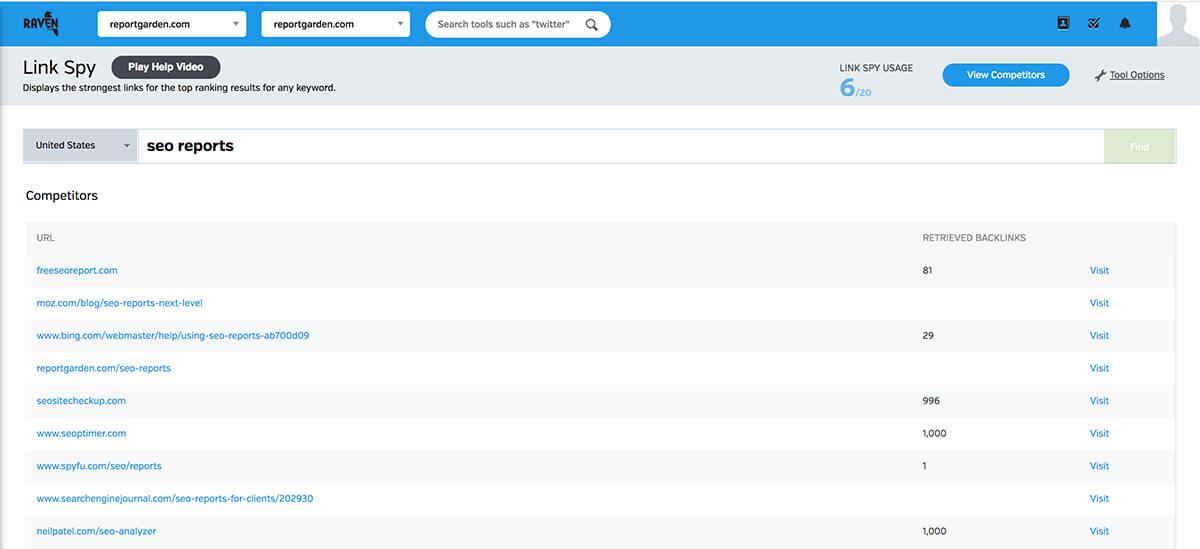 Link Spy helps you find top-quality links based on those websites that are already ranking for your focus keywords.