---
---
Normally when I use the words, "Ultimate Guide", I'm being a little hyperbolic. I promise you, this guide is the result of hundreds of hours of participating in business forums and interacting in the marketing community. All advice is exclusively provided by professionals that are absolutely killing it in their field.
Just so I'm transparent with this post, I want to state exactly why I'm compiling this. Yes, I want Raven Tools to have great content, but even more so, I wanted to provide a way for beginners, intermediate marketers, and even advanced agency level players a way to easily read up on the advice that is often invisible on the SERP because Google can't always surface the best advice out there.
This post will continually be updated as more and more "Pick His Brain" discussions happen. The Facebook group where all of this occurs is SEO Signals Lab, created by Steven Kang.
---
Table of Contents:

The Experts:

Kyle Roof: Conducts SEO tests, creator of powerful SEO tool, and on-page master + local seo fiend.
Jason Guy: Rank and Rent expertise + Local SEO
Jason Dolman:  Developed a processes to manage keyword research, content audits, and SEO audits at scale. Wrote an influential piece in 2007 on long tail traffic.
Jordan Pierce: Local SEO Blackhat. Huge proponent of data-driven insights influencing his day-to-day Local strategy.
Edward Kubaitis: Creator of CORA software and all around SEO master. This guy builds an insane tool for data-driven SEOs.
Saravanan Ganesh: Local SEO and Rank and Rent
Srinath Rangaswamy: Local and National SEO
Aaron Whyte: Absolute mastermind of digital marketing. Blockchain, hosting, Fortune 500 SEO, Backlinks, Scale master, and Automation King.
Noah Lopata: Conversion Rate Optimization guru and talented SEO for national and local SEO.
Greggory Elfink: The master of flipping websites.
Michael Gillespie: Affiliate SEO 7-figure champ.
Hayk Saakian: Autodidact to the extreme and a solid SEO. I've seen him capture quite a few features snippets.
Andy Drinkwater: Internal Link and Technical SEO expert.
Joshua B Allen: Manual Backlink (whitehat as link building can get) master.
Marty Marion: E-Commerce SEO and Branding Champion
10-20 years of agency experience for many. 6-7 figure incomes for many. Client and non-client SEO. Fortune 500 Clients and mom and pop clients. SEO Tool creators, marketing hackers, and just all-around smart hard working people.

Topics:

Local SEO
Affiliate SEO
Internal Linking
Agency Scaling
Client Advice
Expert Tool Selections
On-Page SEO
Data-Driven SVT (Single Variable Testing) SEO
General Ranking Advice
Scaling
Backlinks
SEO Tools
Marketing Strategy
Branding and Positioning
---

Expert: Marty Marion
Expertise: Marty is an experienced SEO with a specialty in large e-commerce sites, but his secret sauce is a unique approach to how branding and positioning impacts all marketing channels, especially SEO. He's the founder of the new FB group, Master Positioning Insiders. He was also one of the principals of a large ad agency serving many well-known brands. Marty has developed a math-based model called The Positioning Matrix that he teaches to brands and agencies to help them gain an advantage over competitors in their niche.
Facebook:  Master Positioning Insiders


I asked Marty what influenced his career the most, so I thought I'd start off the interview answers with this little anecdote:
The most career influencing moment… (OK, I am telling tales out of school here, but it's been long enough that I can tell this one). IBM was a client of the agency in the early days of PCs. Unfortunately, the IBM PC at the time did not have the graphics capabilities that the Apple computers had. So we were doing all of IBM's ad creatives on Apple machines. The CEO of IBM came for an agency review meeting and saw what we were doing and freaked out. They made us lock down the floor the creative suite was on, make everyone sign this monstrous confidentiality form, and told us they'd fire us if it ever got out that IBMs ads were done on Apple computers.
I think THAT was the moment I realized the importance of protecting a brand.
How do you position yourself as an unknown company in a market filled with used car salesmen types?
You find ONE thing that is both a meaningful benefit AND a differentiating factor and play that card hard and strong. Remember that the positioning platform does NOT have to be based on a directly FUNCTIONAL aspect… for example (and this is in the White Paper), Scope's positioning that let them crush Listerine was that it tasted good when Listerine tasted like medicine. Tasting good is NOT a core requirement for a mouthwash to work. But is was at the time a major differentiating factor that turned Listerine's strength ("Kills the germs that cause bad breath") against them, with Scope's positioning "Fights medicine breath".
What is the process of creating a roadmap for the positioning of a brand?
The PDF digs into it, but here is a summary:
The FIRST of the 4 critical elements that comprise the Positioning Matrix™ must present a MEANINGFUL BENEFIT to the target consumer or prospect.  Most brands, especially those who believe that their 'USP' (Unique Selling Proposition) is the way to go about brand positioning get this wrong right at the start.
Essential Positioning Element 2: Provable and Easily Evident
The SECOND of the 4 critical elements that comprise a winning Positioning Matrix™ is that the 'Meaningful Benefit' promised must be easily PROVABLE or clearly EVIDENT to the consumer.  In order to craft your Positioning Matrix™ properly, on the road to developing your ultimate Positioning Platform, you must account for the consumer's perception of the credibility of your meaningful benefit promise.
Essential Positioning Element 3: Differentiated from the Competition
The THIRD of the 4 critical elements that comprise a winning Positioning Matrix™ is that the 'Meaningful Benefit' promised must be clearly and distinctly DIFFERENTIATED from the competition. And the competition can be whatever brand or service your target is using NOW or other products vying for their attention. Competition comes in many forms (5 different flavors actually, which are the subject of another article here). To craft a truly winning Positioning Platform, you must consider the competitive impact of ALL types.
Essential Positioning Element 4: De-Positioning the Competition
The fourth essential element of a powerful Positioning Matrix™, is the most difficult but the most powerful element of positioning. It means pre-empting the consumer from thinking positively about the competition, or what they are currently using.
Is content blogging a suitable way to rank e-commerce sites?
I would say it's an IMPORTANT component, but by itself is not likely to rank for an ecom site (by the way, just to be technically accurate, websites do NOT rank, only web PAGES rank). A well-structured blog can have dramatic positive impact on ranking, but by itself probably isn't enough for ecom. Content really is critically important, but there are so many other important ranking factors especially for ecom.
---
Did you know Raven Tools accounts start at $39 with 7,500 rank position checks and branded reporting? Check it out!
---

Expert: Andy Drinkwater
Expert Info: Internal Link Expert and technical SEO specialist with 19 years of experience.
Agency: iQSEO
Internal Link Building Strategies:
Silo (hub and spoke) vs. Flat Structure (like Wikipedia) Linking
I go with what works – sometimes it is a silo, sometimes you can use a flat structure and create a silo of your own. It depends on the site, but you *must* use good keywords as these are a key part to the strategy.
Multiple City Page Strategy:
I would try to avoid lots of inter-linking between all of those pages. All this is going to do is confuse matters – unless, of course, the page calls for it and it makes sense for the user.
Multi-Niche Websites:
I would be looking to set up silos to keep a degree of separation between them all. You don't really want links from a page about 'bathroom showers' going to a page about 'garden products'.
Occasionally, there are times when an overlap makes sense though, so it isn't a hard and fast rule.
How many links do you need to boost a hub page?
It depends. I have seen a boost with as little as 4 internal links, and at the other end, I have had to go as far as 30-40 to see some movement. It depends on the term, source pages and how well the internal link campaign has been implemented.
Brand New Website Internal Link Strategy:
From the very beginning, you will benefit the most from creating your site structure the most, as it is unlikely you will see huge gains without strong source pages. So spend the time deciding on what will go where and create silos if you think the site will benefit from them and decide on the keywords you are going to go after. There is no harm in adding the internal links as they will benefit you as the site grows.
To get the best benefit for any site, ideally, you will have a number of strong source pages for each silo'd area that you are pushing. Getting the links into those source pages can be the challenge though as you need to really have some good content to support them.
Types of internal Links:
Menu links (top or bottom) do nothing for an internal linking campaign. All they do is dilute the page more.
You are going to get your benefit from context links that have good supporting content.
---

Expert:Kyle Roof
Expertise: Local SEO, Data Driven Studies (SVT), and SEO Tool Creator of POP
Agency: HVSEO
Tool: Page Optimizer 
Most Important Map Pack Ranking Strategy
Verified and optimized GMB, connect your Google properties with your site as best as possible, niche specific citations.
Finding Niche Relevant Citations:
One of the first things we'll do is compare the backlink profiles of top competitors. You'll see the links that they share – more often than not, those links are citations. If I'm not mistaken both Brightlocal and Whitespark will help you find these types of links. You can also do it in majestic or SEO profiler.

Top 3 Things to Do for Rankings
The keyword cluster (the secondary terms you can win by properly optimizing for a top-level term)

Word count, keyword and variations frequency and placement of my primary keyword.

The number of linking domains I need.
On-Page SEO is not about content
On-page SEO is about math and placement of exact keywords and variations. The rest of the words don't really matter. This is an example of Rhinoplasty Plano ranking with Latin text.
The top 4 placements for a keyword are: meta title, h1, URL, body content. After that you've got your other h tags and anchor text. Other factors fall in below that.
It's important to think of ranking signals independently. If you like the term density, that is fine, you can also use term frequency. Either way, they are implemented signal by signal. I put the exact keyword phrase, and it's variations a specific number of times in each signal. Also, just for clarification as mentioned above, we did build out some T1s in addition to the citations…..I see those as citations really.
I target the competitors who are winning based on their on page for that target keyword and then will aim for a word count that is 10% +/- that average.
You'll get better results when you tune your optimization specifically to what google is rewarding for that particular keyword.
Stuck on Page 2 Issues:
Build more content around that subject area or get more links…check your on page for over optimization (too high of keyword densities, etc). I shoot for under 1.7% Keyword Density counting alt tags or under 1.4% not counting them and lower is better.
Lead Gen Tips for new SEO Agency
Lead gen is super tough. Your best lead gen is your current clients. You may need to take on some early clients at lower than you'd like at first to establish that referral base.
I would also add that if you are pitching bigger clients knowing your numbers and overwhelming them with data has landed me quick wins with big numbers many times.
Link Building Formula
On my team at hvseo, we have a full-time link builder. We start with a topic often looking at topical trust flow to get a feel. We'll then try for minimum 3rd party metrics, e.g. DA 20. However, we'll still evaluate sites lower than that if they appear to be growing.
I build branded web 2.0s as part of any project. I pretty much use those like citations. I will also build niche 2.0s from time to time, but that content will be unique. the web 2.0s I mentioned above I use them to link directly to the money site. It's just NAP with a business description, so the sites are SUPER thin.
How to Choose your primary Keyword for your SEO Research
So if all the keyword variations pull up the same search results then look to see what keyword the top 3 competitors are using for their title tag and h1 and use that as the Exact keyword for Page Optimizer Pro.
GMB optimization without a local address
I look for small/local executive suites type places. Those always work for us when we need an address. Avoid the big boys like Regus…go with Joe's executive suites and coworking jamboree.
How long should you wait before making further page improvements?
I wait for two cache dates before making new changes if I didn't see any movement. If you edit the page too quickly you won't be able to track the full effects of your efforts, and you won't be able to really understand how much one aspect of optimization affects your page.
Schema Tips
I'll use business/organization schema on only one page. On other target pages I'll use schema for a product or service.  those location pages are the only ones that will have organization schema and the schema on the page is specific to that location. I wouldn't do any sitewide business/organization schema.
The Value of Citations
In my experience, there are diminishing returns once you get past a certain number of citations. The ones we want that the services don't do, we build ourselves. You can spend $3-$5 on a citation with bright local or white spark, but the effectiveness of the citation diminishes as you do more and more citations. There is a point where you hit critical mass.
---

Expert:Jason Guy
Expertise: Rank and Rent (Local SEO).
Site: Jason has a great facebook group called Rank and Rent for babies that people should check out if their interersted.
Jason decided to share the general script he uses for local businesses.

Here it is:
"Hi, my name is ___.

You're gonna think I'm crazy because a week ago I would have considered you my competitor. (HIS EARS WILL PERK UP)

I'm the owner of Seattle Slew Roofing Company

I live near the Exxon at the end of Main St. (INSTANT CREDIBILITY USING A LANDMARK NEAR HIS HOUSE OR PLACE OF BUSINESS)

I was wondering if you might have the capacity for extra work, and that we could come to some kind of arrangement.

I have leads coming out of my eyeballs, and I don't have the infrastructure to keep up with them.

I was wondering if you might be interested in a partnership.

LET HIM SPEAK. LISTEN TO WHAT HE SAYS AND TAILOR FROM THERE.

Honestly, I don't even care about the money right now.

Just for a week or two, I could forward my phone to you.

You would have to answer the phone as "Seattle Slew Roofing Company"

But if you make any money it's all yours to keep for now.

Roof Repair. Keep it.

$15k roof replacement. Don't even tell me about it. Keep it.

Im not joking.

If you're killing it, we can talk in two weeks and come up with some kind of arrangement."
DONT LET HIM TALK MONEY OR ASK HOW MUCH.
ITS ALL FREE.
JUST GET HIM SOME LEADS.
NOTE 1:
Don't ever lie.
I use a landmark if its true.
The landmark is a HUGE trust builder i use to extend the conversation from the typical 20 seconds they'll give a telemarketer.
It NEVER fails to extend my elevator pitch.
I do a lot of lead gen in my area, so all my "landmarks" I give are true.
It's much easier to close a rental closer to home cause of the referral system you can build.
NOTE 2:
Once you've got him hooked, there are two fine details to go over.
Make sure he is licensed in his state.
Tell him to do business under his own name.
The phone call he is Seattle Slew Roofing Company.
Once he is at the house he is whatever he normally is.
Its a very easy transition to say that's our DBA name.
NOTE 3:
Explain to him that he will hear a whisper with the name Seattle Slew Roofing.
For those calls and those calls alone, he answers the phone with that business name.
WAIT 2 WEEKS OR SO.
Supplement his free trial with google adwords out of your own pocket to make sure it goes well.
Make sure he got some good sounding leads
once he gets a few in a row, call him to book the deal.
Try to sell an adwords package so he can get more leads, and you can make more money.
But book the deal and scale your adwords down to whatever amount you can make money with and keep him happy.

The adwords supplement the local seo to make sure his first 3-4 months go well.
If appropriate, kill google adwords at the end of month 3-4.
your lead count should naturally grow each month to displace the need for ads from this point on.
Rank And Rent
Should you avoid certain niches?
1) Stay away from locksmith and garage door repair
2) I provide few leads for free, then put them on a cost per lead basis, build trust with the owner and then after 2-4 months make it a flat fee rental. So it becomes pure passive income
Getting "Leads" with Rank and Rent:
First thing is I don't talk about "leads". that word throws off people. I tell them I can "refer" customers your way and would they be able to take on additional jobs? Oftentimes I start slow and as I provide good leads/calls out relationships get better.
---

Expert: Saravanan Ganesh
Expertise: Local SEO and Rank and Rent
Agency: Right Key
Rank and Rent (Local Lead Gen) Pt. 2
He has a great e-book that goes into far more detail if you like what you read here.
What's the simple formula you follow?
I provide few leads for free, then put them on a cost per lead basis, build trust with the owner and then after 2-4 months make it flat fee rental. So it becomes pure passive income.
If you can rank, how do you actually get the leads?
First thing is I don't talk about "leads". that word throws off people. I tell them I can "refer" customers your way and would they be able to take on additional jobs? Oftentimes I start slow and as I provide good leads/calls out relationships get better. One of my best lead gen sites pays me $2000/mo and I speak to the owner about once in 8-10 months!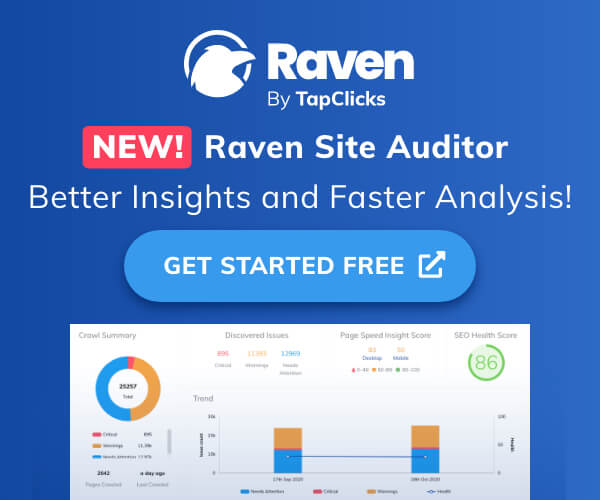 Do you have the clients answer the phone as your branded business name that you ranked or do they maintain their own brand?

I actually educate my partners on how to answer the phone. I tell them to answer in a generic "tree service may I help you?" Instead of using their brand name.


What method of outreach do you prefer for contacting a lead?

Emails work a lot (for me at least). I don't sell "leads" in the email. My email says "customer referrals". The email says something like: "Hi i am looking to work with 1 tree company in your city to refer customers." I use a VA for cold emails and for scheduling a phone call, and then I will get on the call personally.


How long does it take to rank a website or a map listing?

I  usually go 100-250k population cities and certain niches. but 6 months is normal. 4 months is very rare (and may not have enough calls). Sometimes it can take about  8-12 months.

How do you send the phone calls to the client?

Use something like "Twilio". The call tracking number like call fire comes with a "whisper". So when the client gets a call and he picks it up, he will hear "leads from Ganesh" or something similar (that u can set up). then it connects to the customer on the line. I also get an email notification and have a recording of the call. Just find a good call forwarding service that feels right to you.


How much should you pay a VA and where do you find one?

$100/week for 40 hours a week. www.onlinejobs.ph


How much money should you be aiming to spend to rank a site?

I have it down to $600.


Before you rank, what phone number do you use on the site?
I buy a number off of Call Fire. I need it to build citations etc.


---
Want Moz Domain Metric Data, Majestic Backlinks, Website Audits, Automated White Labeled Reporting, and more? Take a peek at Raven's suite of SEO Tools.
---


Expert: Jason Dolman
Expertise: Jason is a digital marketer with 15+ years of experience online. In 2007, he released an information product titled "Long Tail Traffic Secrets" which was arguably one of the first to discuss long tail keywords and the long tail of the search demand curve. For the last 5+ years, he's been focused solely on SEO, specifically developing processes to manage keyword research, content audits, and SEO audits at scale, both for the clients he works with directly and the agency owners he supports on a white label basis.
Agency: Aquarius Digital Media 

Is long tail a big factor for local businesses?

Yes.  Google says 15% of all searches are unique and I've not seen anything to suggest those numbers are any different for local keyword phrases.
Plus, it's one of the best ways I know to strive for topical relevance.
For example, a dentist in LA or a dentist in NY who offers invisible braces/Invisalign needs to look beyond the core terms like "Invisalign dentist new york" or "Los Angeles invisible braces dentist" and dig into the entire scope of the topic – Invisalign financing, straightening teeth without braces, cost of invisible aligners, teeth straightening aligners, etc. – as those variants and semantics keywords are closely related to those core terms and can help position them as an authority on the subject matter and/or answer the questions the website visitor has in their mind but hasn't "spoken" or "written" to Google yet.


Have you found any prefixes working much better than others? E.g. Top, best, #1, Cityname? And do you put all of the keywords into one article or in multiple?

Yes, there are definitely patterns. In some cases, those patterns appear broadly across numerous niches/topics (best, reviews, top, fast, cheap, etc) while in others they're more specific to the niche.
For example, the most common variants around the topic of educational toys are by age (educational toys for 6-month-old baby, educational toys for 4-year-old boys), age group (educational toys for preschoolers, educational toys for toddlers), and the desired learning objective (reading toys for 3 year olds, educational science toys).
In comparison, the most common variants around the topic of portable record players are related to Bluetooth (Victorola portable Bluetooth turntable), speakers (record player with built-in speakers), and type (vintage portable record player, suitcase record player).
After running through the initial keyword research to find those terms and the common variants, I use the concatenate function in Google Sheets or Excel to create unique variations based on those root terms. Otherwise, I'll use the "Merge Words" tool from Keyword Keg, but that forces you to use 3 separate root words and sometimes I need less than that, while in others I need more.


As for the number of articles, it just depends.


In some cases, the keyword cluster will focus on 10 keywords with an accumulated search volume of 500 searches per month and competing pages with an average of 1,500 words while in another the keyword cluster will include 50 keywords with an accumulated search volume of 25,000 searches per month and competing pages with an average of 5,000 words each.


How do you conduct your SEO Audits?

When conducting an SEO Audit, I start with the target keyword and URL (home page if site-wide, page URL if page-level) and focus on the following key areas of analysis:
SERP Analysis – review the SERP features, current ranking position of the target URL, and competitors ranking for the target keyword. Review target keyword searches and branded searches.
Competitor Analysis – review and compare the ahrefs data for the target website and it's 3 top competitors in terms of organic traffic, # of organic keywords, top 3 ranking, and top 4-10 ranking keywords.
Website Analysis (site-wide only) – review and analyze the site-wide optimization issues and opportunities, focusing on page load speed, mobile responsiveness, website security (HTTPS), presence of XML sitemap and robots.txt, redirection/canonical errors, 404 errors, broken links, schema markup, as well as the presence of additional properties (Facebook, YouTube, Yelp, HomeAdvisor) to support the brand entity.
Content Analysis – review the website for thin, low-quality content, duplicate content, keyword cannibalization, title tag, meta description tag, header tag and image optimization issues.
Backlink Analysis – review and analyze the backlink profile of the website and how it compares to the top 3 competitors, focusing on Domain Authority, # of backlinks, # of referring domains, quality of referring domains, anchor text distribution, DF vs NF distribution, and the distribution of backlinks among all pages of the website (home page vs internal pages).


The Keyword Research Methodology of Jason Dolman:


1 – Use UberSuggest or Infinite Suggest to expand on the seed keyword.
2 – Find the keyword with the highest search volume and find the top 3 URLs ranking for that term.
3 – Use Site Explorer to find the keywords those top 3 URLs are ranking in one of the top 20 positions.
4 – Remove branded terms and other unwanted variants using the exclude feature from Ahrefs or export to Excel and prune the keyword list there.
5 – Rinse and repeat for many of the most searched for keywords found in step #1.
6 – Remove duplicates.
7 – Sort by SEO value, then search volume, then CPC. Find near-duplicates (reversed order searches – new york personal injury lawyer vs personal injury lawyer new york – and others) which are grouped together by Google into a single search result even though they're not exact match searches.
8 – Import all remaining keywords into Keyword Keg to extract the data for them.
9 – Score and rank each keyword by search volume, CPC, SEO value, and SEO Difficulty to determine which keywords offer the best opportunity for rankings/easiest path to rankings.
10 – Import all of the keywords into TagCrowd to develop a word cloud related to the keyword topic.
11 – Import all of the keywords into TopVisor and use their keyword grouping tool to find the relevant keyword clusters. Export into a new tab of the spreadsheet. Sort by keyword group and then go through each group (especially the stray keywords) to clean up the keyword themes.
Favorite tools for keyword research:
UberSuggest
InfiniteSuggest
Ahrefs
Keyword Keg
TagCrowd
TopVisor
Excel or Google Sheets
Favorite SEO tools (aside from the above):
Google
Page Optimizer Pro (POP)
Cora
Surfer SEO
SEO Jet
Linkio
Link Prospector
Screaming Frog


If you are offering services in different cities, how would you place keywords? Separate page for each service and city company offers?

Per usual, it depends. For example, if you were to set your location to Las Vegas and searched "house cleaning las vegas" and "maid service las vegas" with and without "las vegas" as part of the search query, you'll find the same URLs ranking for both terms because Google views these as synonymous terms which are close variants of each other.
As a result, you can create a single page to target both terms.
As for the addition of city pages for each borough, city, town, neighborhood, etc., I would create a "Service area" page which lists all of the above and then use internal and external links to target the different geolocations when linking to each services page.
The "Service areas" page, NAP, and GMBs will communicate the locations the business operates within and the "Services" page will reinforce the services they offer and root keywords – maid service, house cleaning – relevant to those searches.

Service Area Page Elaboration

The services pages communicate what you do and the service areas page communicates where you do it.
If you're a roofing company who offers residential and commercial services using traditional and meta roofing materials in Dallas, you'd likely have the following services pages:
residential roofing
commercial roofing
traditional roofing
metal roofing
These pages would communicate what you do and the "Service Area" page would list Dallas, Fort Worth, and all of the other service areas the roofing company operates within.
When linking to the residential roofing page (internal and external) you would use the following as anchor text:
residential roofing company
best residential roofing company
residential roofer
home roofer
mobile home roofer
mobile home roofing company
affordable residential roofer
In addition, you can add the city/county modifiers to all of the above terms when building external links (isn't natural for internal links) to add even more variation to the backlink profile and add geo and location-based relevance to the page.
best residential roofing company in Dallas
fort worth mobile home roofer
Then, rinse and repeat the same for all services and service areas.
… but that won't necessarily apply in your specific case.
The issue with the example above is the location doesn't really affect the search query other than to help Google figure out which location you want to find results.
The content on the residential roofing services page for a roofer in Dallas is going to be the same as the content on the residential roofing services pages for a roofer in New York, Charlotte, Las Vegas, etc.
The location is only a factor because someone in New York doesn't want to hire a roofer in Las Vegas.
The actual semantics, keyword variants, questions that should be answered, and how the pages should be organized together doesn't change at the content level. As noted above, the NY page will have a services page with Brooklyn, Manhattan, Bronx, and external backlinks which include those geo-modifiers, but the content itself is going to be very much the same.
The LA and Las Vegas roofers would likely have content related to the best type of roof to install solar panels on given their climate and sun exposure, but the vast majority of the content on these pages is going to be the same.


Do you prioritize Keywords for clients and do you create schedules and content maps?


Yes. We have a Keyword Research and Analysis service which uncovers the keywords the page/website should be targeting and analyzes which ones are the best to target based on search volume, CPC, KD, etc.
After the Keyword Research and Analysis has been completed, we have a Content Map and Strategy service which tags each keyword by funnel stage (ToFu, MoFu, BoFu), search intent (information, navigation, investigation, transaction) and organizes them into a content strategy and content tree which can be used to determine the content marketing strategy for the website.



---


Expert: Michael Gillespie
Expertise: Runs a white hat affiliate SEO business model and he specializes in content hub. He is expected to do $100K a month.
Getting Started with Affiliate SEO?
Find a wide niche that you have some interest in (it doesn't have to be a "passion" but you need at least some interest in it). And per my advice above, start taking action and listening/reading the free Authority Hacker stuff. Also, here is a good resource which was one of the first things that taught me how to build an authority site:
https://www.blackhatworld.com/…/phpbuilts-idiot-proof…/
It is important to read the comments to…at least until PHPbuilt and Bluematter get into a squabble with Tommy (of today's SerpLogic).
https://www.blackhatworld.com/seo/phpbuilts-idiot-proof-guide-to-authority-site-building is a great place to get started.
https://www.authorityhacker.com/best-affiliate-programs/
http://www.viperchill.com/google-control/
How to do Content for Affiliates
For "money" pages, build the best content available…which catches 90% of long tails. Sometimes I'll use Google autosuggest just to double check things.
Also, I've switched to doing real reviews with the product "in hand" where I play with it and I sometimes send it to the writer. It gets original photographs to include "in use" photos. And the product gets used in ancillary articles as well which established natural linking points.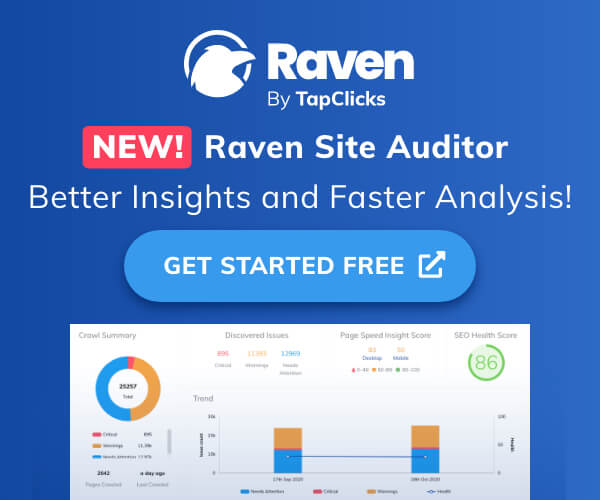 Affiliate Content Marketing Strategy
I use both loose silos and content clusters with hub/pillar articles. My sites are so interlinked, that they sometimes look like Wikipedia.
Unlike others, I also make use of categories to place some unique content up in the beginning as well. These aren't redirected pages like you'd use in a strict silo, just normal categories with some additional content (sometimes tabbed/accordioned) that builds relevancy and authority.
I'm not necessarily trying to rank them, but they make excellent link targets to spread link juice.
How to start a new affiliate site
I much prefer an aged domain. In fact, going forward, I'm pretty much buying old existing informational sites that have good brand names and plenty of links that are in need of a facelift in both terms of appearance and monetization.
If you're buying a new domain, you can spend a couple grand up to six figures. It really just depends what you're trying to do. If you're buying a mommy blogger type site with a few hundred posts, you can probably acquire the site for a 2-4 thousand dollars.
My links are a combination of guest posting service (a good one — SerpLogics Platinum and Gold (I can't recommend their Silver or Bronze packages at all)), a few guest posts, a bunch of natural organic links (yes, these exist, they are not the tooth fairy, write excellent content and they will come once you have bit of a boost going), and the creme la creme…301s done "right."
Buy out existing blogs IN YOUR NICHE and merge them page by page into your site(s). Done right, this is more on the white side of the of spectrum of link building.
Done wrong – register side redirects or wildcard redirects or non-niche 301s – and you look like a typical black hatter to either algorithms or the spam team. IHMO.
Also, I get some links from blogger roundups and we've had SOME luck with HARO.
We also use HARO ourselves as a journalist publication for primary source gathering.
Oh, one last tidbit…check and see if a manufacturer has a blog or an in the news section. You can sometimes score links there.
It helps if you have a bonafide review of a product with original photos or an article showing the product in use.
The best way to pick a niche?
Walk into a Barnes and Noble and see if there is a magazine that covers it. If so, it's been validated.
Which type of sites should you build: authority sites or niche sites?
Definitely wide authority sites and most of the niches are wide enough that I will never run out of material. My biggest site has 1150 posts…but there are sites in this industry that have 20K articles (maybe more).
Types of Ads for Amazon Sites
I use AdThrive for the most part. I turn off in content ads on the affiliate heavy posts. I get anywhere from $7 to $16 RPM depending on the month and the site, so it's worth having.
Do you update content regularly?
Yes, both info content and money content.
What is the average content length?

1150 pages on my biggest site…most articles over 1000 words…most buying guides around 5k words…one or two are 10k. Many info articles have original photos…some are stock.
Content-Length for Affiliates
Most of our content tends to be above 750 words and usually above 1000 words. For buying guides the average is probably around 5000k and individual product reviews 1500 – 2000 words.
What CMS should you use?
Straight up WordPress. I started out on Shopify when I was in e-commerce. Woo doesn't have the protection, Shopify has a few SEO issues. And Magento is hellishly complicated.
More Questions:
Do you link often between your sites?

Do you target same topic winners on more than 1 site?

Do you allow quality guest posts to get more supporting content faster?

Do you use posts and categories for everything or use pages for content hubs like Authority Hacker suggests?

Do you link out inside your articles and if yes do you use nofollow or not?

Do you acquire ranking sites from: expiring names, Flippa, direct contact?

A1. I link contextually and right now there are sitewides in place in footer areas…I don't know how I feel about the sitewides…they haven't hurt me.

A2. Not yet, but that is the plan…since Amazon reduced my main category down to 4%, I wouldn't mind ranking a few other sites for the same items on the first page to return better ROI on purchased items for review.
A3. No, I tried it and I never received anything worth posting. iWriter shit is not allowed on my sites. If an honest to God blogger offered a guest post, then I'd probably accept it.
A4. Posts and categories. I really wish Authority Hacker would redo that page specific setup in TASS. Google doesn't see them any differently, and most themes turn off commenting for pages…and I believe that comments are a small ranking factor.
It's possible to get Silo like effects from posts and categories. And I don't believe in stiff, rigid silos anyway…it sucks for UX and you lose the ability to interlink in so many ways.
A5. Yes, I link out sometimes when it makes sense and unless it is an affiliate link, it is a regular followed link. To not do so is chicken shit IMHO, and despite what some current gurus will tell you, you cannot "save" link juice.
Nofollow links still "use' up that allowed juice…but instead of going to the target site, it disappears into the "ether." This was answered a LONG time ago by Cutts and others but "page rank" sculpting apparently has been newly "discovered" by some gurus.
---

Expert:Noah Lopata
Expertise: CRO and SEO Expert. With 10 years of SEO experience under his belt, he can diagnose and fix local SEO issues and makes them look effortless.
Agency: Epidemic Marketing

What is your Local SEO Workflow?

Page titles, meta's, h tags, content, city pages, citations, niche directories, backlinks, tier 2's.


When you start with a client on a monthly retainer what reporting to you do?

We send monthly reports and have a monthly call if the client has time.

We would give them a copy of anything if they were interested. Most clients aren't and don't have the time or interest to ask many questions.
They may be gun shy at first and ask for some proof but we are in contact enough that they know we are working.
Also once leads/calls/sales start flowing it becomes pretty evident.
But yes if they were interested they could receive all of that. In reality, most don't even open our monthly report (we track it).


Real Estate Agent SEO:


Lots of client testimonials including video on the website. Use schema. Use multiple geographic areas via GMB and location pages. Become a neighborhood resource. Lots of local content.


On the city/neighborhood page load it down with city-specific info. With a home inspector that should be easy. You could list the laws and statutes for each city, have a checklist they could download (opt-in?), etc
Put as much city-specific information on the page as you can including a map, but be careful not to over-optimize for the city name as that can happen easily.
You could even post pics of certain violations as examples and geotag the images for different parts of the city.
CRO Tips:


Put yourselves in the shoes of your visitor and go through the site page by page
Make everything easy. So easy.
Less is usually more
Give all types of visitors a way to convert. Some want to talk, some want to email, some want to download.
Make your conversion points the opposite color of anything else on the page
Get a CRO audit. Without looking at the site or knowing the market it's tough.


In larger cities (eg. 1M+ people) is it possible to get local leads without proximity (eg. multiple offices)?

For G local it's a third of it as far as I know. The other two are relevance and prominence. If you build those up then your proximity range increases.
I do find I can outrank businesses that are closer to the searcher by having a more informative and authoritative site with better technical SEO, citations, etc, yes.
---


Expert: Joshua B Allen
Expertise: Manual Outreach for Link Building
Agency: Smartlinks

Outreach tools?

We use a bit of scrapebox and search operators to find relevant opportunities. We use mailshake for reaching out to the prospects.


With manual outreach about how long does it take to get a few solid links for your clients?

For a live link, it varies on how quick the prospect answers back. 3 days-5 days. Another 1-3 weeks to see the effects on the serps.


What metrics should you check for links?

We look at the basics first like DA, TF, relevancy and age. You need to determine if it's an actual site or not. When prospecting, aim for sites with TF of at least 15+.


What's the average success rate of outreach in general?

3% is the average for most companies. We've got an average of around 5-10% depending on the niche. Some industries are more willing to accept a guest post than others.


What's the most difficult part of manual outreach?

The hardest part has been finding quality writers in each niche. When we first started we tried to get writers who didn't know much about the niche they were writing about. It's hard finding quality writers. It's even harder finding quality writers in a given niche.


In manual outreach for a client, how do you present yourself? Honest or do you mask who you are?

We approach prospects as either part of the marketing team or outreach team. We always make sure to include our clients business when reaching out.


Do websites ask for monetary compensation?

I would say 20-30% ask for some kind of monetary compensation. It varies on the niche. High competition niches are more likely to ask for compensation.


1. Do you have in house writers or use the client's/their outsourcers?

It's best to find writers for in-house. You'll have more control over quality and turnaround time.


2. Do you  do outreach in your or your client's name?
We use to in our clients name but we ended up reaching out to the clients friend and it looked unprofessional. We now use our names but we use the title outreach manager or marketing manager and include the clients business.


3. How do you train your link prospectors?

Build out SOPs and a training area. The first few times you'll need to monitor and assist them until they understand the process.


Initial outreach email:

In the initial email we compliment a post on their blog and we offer content from a writer that excels in their niche. We show some examples.of our writing style in that niche. We try to avoid paying if we can. Sometimes it's not always viable though.


Avg. Content Length on Guest Posts?

800.


What works best for outreach?

Phone calls work best. Always try to call.


What is the best way to connect when trying to obtain a link, when you have to write to a total stranger?

Try to be natural. Introduce yourself, compliment a page or post on their site or blog, propose an idea of a new blog post or page and offer to guest post with 1 relevant link to their page, 1 relevant link to a high authority site and 1 relevant link to your own website.


Is a local link more important than high DA links for local SEO?

Yes.


What do you do you use for email?

We use mailshake. For SEO companies doing outreach themselves, you should be using a branded email account from the site you're trying to get a guest post for. We prefer it because we use a separate email account for each clients outreach. Most of the competition only allow 1 email account per sign in.
---


Expert: Edward Kubaitis
Expertise: SEO Tool Creator of CORA and SEO Correlation Experiment Master
Data-Driven Study Youtube Info: http://seofightclub.org/
Website: CORA
Note: Short Interview, but he is the creator of the tool that many of these SEOs use, and I wanted to make sure to grab general ranking advice from his interview, despite the fact that much of the interview was specific to his tool.
How do you deal with the ever-changing SERP movements of comparison sites especially when a correlation analysis is only a snapshot?

This is a 3D chess question. 🙂 Let me touch upon a couple of the many aspects of it. Short answer. It takes 5 minutes to run a new updated report. That is pretty much realtime data for SEO. Dimension one: You are stack ranked by your competition. Google isn't manually picking which page ranks where for each keyword. Google is aware of over 200 trillion URLs. So wrap your mind around the notion that Google doesn't rank your site.
Your keyword Competitors do. Dimension two: Even for a keyword like "Google" Google will only show around 500-600 results. There are millions of pages about Google. It appears like there may be a volatile middle where Google tests content from outside the primary index.

So unless you are the best performing content you only get to timeshare your spot in keywords like that. Dimension three: If you don't tune your meta description for your target keywords then Google may pick a snippet off the page. Google can then go into A/B testing of snippets and your ranks can change based solely on the snippet Google displays. up 5 down 5 up 5 down 5. If you let google pick the snippet site wide you can expect a ton of volatility in your SEO.

And if we take it into a fourth dimension… your website isn't the only website making moves. At any moment you may be playing against 3,4,9, or more players simultaneously.
Which is better to use from an SEO perspective? "Load more products" button or infinite scroll. The latter slows page speed the former adds pagination.
There are limits to googlebots JavaScript execution time on page. In general, googlebot runs about 1.2 seconds of cpu for JavaScript for a page render. So I prefer old fashion pagination links and rel next/prev because I can verify complete googlebot crawls in the web logs.
Any advice on the August Medic Update?
Most updates I have lived through usually involved a shift in which factors matter the most. The general pattern is that sites that are negatively impacted are generally short on the new factors that matter most. When the medic update came out Barry Schwartz let me analyze his survey data of all the people impacted and their keywords. This was very true for medic update. Kyle Roof also had a good observation about missing trust signals and contact info that looked plausible too.
Some of the following are trust signals to focus on post-medic update:
Email, phone, terms link, privacy link, proper use of trademarks and copyrights, contact links, hours of operation, SSL, etc. Basically showing you are accountable for the content on the page.


---


Expert: Gregory Elfink
Expertise: Site Flipping
Website: Empire Flippers
https://empireflippers.com/deal-structuring-online-business


How can local SEO be leveraged to build a nationwide site to flip?

I would suggest going the directory route. Build a directory specializing in one niche/occupation and rank for all those local keywords for that person (Profession + city) and then do the rank and rent model. Or you could monetize it with something like Homeadvisor or Quinstreet if you don't want to go out and actually get the clients yourself.
That route will make the business easier to sell even though it'll be worth a bit less since you'll lose a bit of your margin going the more lead gen affiliate route than signing the clients yourself. You could also focus your directory one major city showing off multiple professions (this is a lead gen style site we recently sold I believe for around $120k).

Niche directories definitely still work, especially if you treat the directory itself like a real business/brand rather than just a place to put overlays for different businesses.


How much evidence is required of profit etc? And how is it valued?

We recommend at the very least 12 months worth of documentation. This is proof of income and proof of your trafic. We also have your website go through our vetting department before we give our final valuation.
You can check out our free automated valuation tool though to ge ta ballpark estimate of what your site might be worth on our marketplace:

Do you advise buying domain names to sell later?

We don't sell domains, only websites that make money already.. For domain names, I highly recommend avoiding exact match domains and opting to go for a good branded domain. You might be able to get bestredblenders.com to rank REALLY well for that site, but many buyers will just be completely turned off by the name or they'll think you've maxed out what you can do with that domain.
Of course, some buyers don't care because they'll buy your site purely for the content and 301 everything into their branded authority site.

If you want to build a business out of it, Definitely go with branded than especially if you want to sell the affiliate site for $500k+
Buyers at that level just aren't as interested in a typical affiliate site, they want quality content and a real brand they could work with.
It's valuable to pivot your mindset from making an affiliate or authority site to looking at the site more as a small media company.


Lead Gen Sites:

we have sold lead gen sites for sure. Every site is a bit different but it is not unreasonable to see a 25-28x multiple on a high-quality lead gen site, and even higher if the lead gen site has more going on than just targeting a single city or professional

So an "Insert product" review site monetizing by strictly Amazon, is going to be 10x-20x. Vers a Branded site with a following and monetized by: Amazon, Ad sales, direct with manufacture/ distributor etc

Not necessarily. Wirecutter was predominantly and still just a random product review site with Amazon as its monetization. And an average amazon affiliate site that we see at least is in the 23-26x range.
But a branded site with good design and good content that is only doing amazon can still reach 30x or higher.

—

How do buyers justify the investment? Could you explain the annual profit vs. monthly?

Some brokers use EBITDA multiples. If you see a brokerage selling something for 2x-4x, that is usually a 2-4x the annual net profit of the business. We use a monthly multiple, so when we're talking about 20-50x we're referring to the monthly net profit of the business.
There is really no difference in the formula except that using a monthly multiple lets us be a bit more granular with how we price the businesses.
So a 24x multiple you'd recoup the cost if everything stays the exact same in 24 months.
Now onto the other part, buying online businesses IS risky. Anyone that is promising you otherwise is outright lying or just doesn't understand the industry well enough.
But as with a lot of risky investments, you can make an aggressive ROI buying online businesses vs traditional businesses.
A common thing we see are "Flipper Freds". These are basically people who will buy a website that is not doing too hot in an area they're really good at, they'll optimize it, let it sit with the added profits for 6-12 months and then sell that site again for a much higher multiple.
An example of this would be buying a content site making $3k per month, then performing CRO on it which might increase the earnings to $4k per month, adding another monetization stream like using display ads on info content (Almost every Amazon affiliate site I see only monetizes via Amazon and they're losing out on revenue with all their info articles), and that might add another $200-800 per month to the business And of course they might scale content production that gets their final average up to $5-6k per month allowing them to sell their acquired website for double the price of what they paid for it.
Even if they don't double the actual net profit and only come close, it is possible to still double the price since you'll have another entire year of history showing the site's profitability.
We've seen a lot of Flipper Fred's do this and have even sold the same website I believe 4 times haha.
Other buyers purchase strategic acquisitions (maybe they do a personal fitness coaching program and buy a content site in the health niche that can work in tandem with them for example), and others just know/have resources to scale something to the moon like a dropshipping store a client bought from us for $25k about 3 years ago that now does $30k per month.

What are the metrics to look for when evaluating a site?

As far as metrics go it's all over the place since each buyer has their own specific criteria. A site that had a penalty against it might be 100% no go for a buyer and 100% let me have it for another buyer. That second buyer might see the penalty as an opportunity to get an asset for cheaper and confident they can remove the penalty.

Likewise, a buyer may want to buy a real brand so they're against an exact match domain, but another might not care because they're just going morph the site into an existing site they own.
My advice is only invest in a business that matches your core competencies. Can you grow it? Are you confident in taking it over? And of course, if the site 100% failed, would you be okay with losing the money you spent?
It can be a risky endeavor buying a business, especially in the online space where things move quick. So you don't want to be using a rainy fund to go around buying the businesses haha.
While it's risky it can also be an incredibly aggressive ROI on your money.
I would suggest having an outlined system for every business you purchase.
It could be something like:
CRO -> Update old content -> Add display ads to info articles if there's none -> Add more content – > Link building

What is most common?

The most common sites bought in groups are probably smaller affiliate sites and lead gen sites. Usually, these are sold as packages on our marketplace. These packages aren't always small in price, for example the $1.6 million affiliate business we sold was a 3-site package.
---


Expert: Jordan Pierce

Expertise: Local SEO
Website: GMB Master Academy

If a GMB is suspended, what's the best way to find out why? GMB support continuously says to read their guidelines, but never clarify what the issue is.

They typically don't say why, but the 4 major reasons would be a category, business name, phone, and website. If you change your phone or edit for any reason etc. and also they know the type of number it is. There is a reason why not all phone numbers are able to be verified when creating a Gmail for example.

What do you suggest for ranking a service business in all areas of a large city (i.e. all 5 boroughs of NYC)? Necessary to have physical addresses at each location or can just one central address (Manhattan) suffice? What about in multiple cities? Do you maintain offices in each one where you want a GMB or…?

Personally, because that's such a large area, I would want to have a location in each borough. and each GMB should have its own location page.

Top 3 Important factors in GMB:

Building an entity, content, and traffic

What links do you put in your GMB post?

Sales pages. Deals of the day, stuff like that. Then share the post on social. Syndicate through ifttt.


---
Expert: Srinath Rangaswamy
Expertise: Local and National SEO
Agency: Digital Bull Leads

What do you look for when auditing a GMB listing?

I check the GMB completeness itself, the website, the reviews, keywords and categories, brand search results, 3rd party results, etc. A list is mentioned in the image.


What are some cultural differences we should beware of when hiring a VA from India?

1. Most Indian agencies are loath to lose any business and hence have a tendency to say yes even if the area of work is new to them. This causes undue irritation. Pick low-risk projects to test them out before plunging into heavier ones.
2. While English is defacto form of communication in Digital Marketing, some of us are not comfortable in the written form. Help them out with templates, checklists, and video walkthroughs.
3. Ask to see on video the entire team. Sometimes Team A is showcased to win the project and Team B or Team C is brought in. Do note that appreciation from a client is considered huge and can ensure your project hums smoothly. So an occasional pat on the back for a job well done would be great.
What are the next things to look out for in GMB?

The next frontiers for GMB ranking are going to be these two – Google Local Guides and Google Sites. Google is smartly using Google guides as a way to validate some of the addresses and reviews. As the guides go up the pecking order, they will be inundated with goodies to keep them motivated. Eventually, the local guides will be Google foot soldiers to keep tabs on fake addresses, reviews, etc.?

How to get quick reviews done by your customers:

Here's a tip for getting genuine reviews quickly done by your customers. https://gatherup.com/ Download their chrome extension. Run it from your Google My Business Account. Get the URL. Change it to a custom URL from Bitly or TinyURL. This is pre-filled. So the reviewer only has to fill in the comments and send. Of course you always have the option of going to the folks who sell "reviews".

City Landing Pages:

Here's one more tip that is overlooked by many. City Landing Pages.
A quick template for getting this done:
Check your area or sphere of influence using the standard map-pack keywords or using a tool like Local Falcon.

Cast your net wider than this area of influence.

Get a Google map login.

Get the custom map directions done either with fancy graphics or the traditional way – use all local landmarks, bus, train, airports, city centre.

Now have nice content written for all the local areas.

Sprinkle keywords in the content.

Add great photographs. Alt attribute – again local keywords

Embed your custom maps with the URLs in the Local city page content using Iframe or any other tech your developer is comfortable with.

Link the city pages to your key pages or have a CTA for directions to store, clinic etc.

If content is more, use separate pages.

What's your take on GMB posts which they push almost weekly to update with something new? Any tips for making them more impactful for CTR, overall GMB account authority?

The efficacy of GMB posts is as yet unknown. However, I recommend that you actually publish more than the minimum of 4 posts per month. Another tip is to use the events and offers a section of Google posts to push your events, meetups, and offers even minor. Unlike posts, events and offers will stay as long as the event date.


---


Expert: Aaron Whyte
Expertise: His most recent agency has grown quietly to 7 figures, over 27 staff focusing on SEO, web hosting, web development, the blockchain, and security. His client base ranges from mom and pops to Fortune 500. He is a retail client focused with an e-commerce slant. Please feel free to ask him anything from SEO dark to light, hack, guerrilla marketing, management, hosting, blockchain, etc.
Agency: Mebsites

What would you do to move the needle on a stagnant site that's stuck in position 5?

Social signals, rented backlink or two applied somewhere, onpage with pop or cora if it is not obvious. Pretty basic fix for most.. Bonus points for: Top 10 socials with posts and min followers and also make sure you have a generous serving of citations. Make schema perfecto, local, org, multi-location (pro if needed) and make sure those NAPs are tight on your site pages and match your GMB.

To Clarify – Build out your social accounts.. a little different from social signals.. social signals are basically a justification for link building. natural process follows ..create content-> post to social->viral sharing-> link building

What is your general keyword strategy?

Links deliver the power, Social delivers the proof, Onpage rank factors illustrate quality.. User behavior confirms and bank account measures the success ultimately, but KPIs are also used.
The general strategy is to reverse engineer other peoples successful position/s (in terms of links, link depth, social signals, sentiment, cta, ppc, revenue model etc etc ). While we do look at who is number one currently and this is part of our planning.

What we are doing on an on going basis is watching the success and failure of bigger/successful players and mapping out many many tiers back what they are doing (also natural links) and then adapting it to our application/s in terms of what and how we can simulate this, how can we do it for 'real' etc. We also are constantly monitoring and running testing to confirm/deny our hypothesis looking for advantages and also making sure where we put resources is going to be the most efficient use.

A large company brand website with many local store locations. Each store has one page on the main website with NAP details and not much more, just some links to other pages on the website. How would you rank those individual stores, apart from GMB, reviews and citations? Should one just focus on the Google snack pack and ignore organic rankings?

Normally the sites 'authority/power' will carry to those little pages. However, I'd build out those location pages more, with location-specific content, key product or service KW and some customized generic content that had been tuned with POP or CORA. Conventional PBNs are not appropriate so I would look at local sponsorship/interest activities and use corporate to push/pay them into local online interest websites and social pages etc. I'd also make sure the locations are pushing their GMBs, social and reviews.
I would support the GMB with promos etc specific to the location. I would also make sure they all have social pages unique to the local and they are active and personalized. I'd drive more of your big brand type linking etc to the main pages to strength the whole site.

Rank and Rent:

I like and do it.. though we jokingly call it rank and ransom.. the admin is too high on selling per lead so we just rent the whole asset/s at a price where its good for everyone and just a little lower…sometimes we sell the whole thing, which often has nice things like the whole company starts using our subscription SEO.

Whats the onboarding process?

Onboarding is a little clumsy at the moment. But while we are waiting for payment we get access, to server, site, gmbs, ga, sc etc etc.., points of contact, who has what access and when, who do we refer to with different issues etc. We then assign a pm and team. (everyone tends to just work in the same small group all the time with the same pm) Setup automated invoicing on one of our systems.
Then we load up the first task which is a basic audit. after the audit, I go through it with the pm and we load in the first months 4-5 sprints. Tasks are assigned at most productive first to least. One of the first sprints is to setup: analytics, security, backups, PM takes care of anything that needs to be scheduled further out than a sprint.

The PM also checks if there are any important dates or things we should know about. Sometimes I met new staff online because we hang in the same circles reddit, fb, deep web etc, sometimes we use a recruiter and when we can we will grab some school leaves or tech leaves and train them up.
We don't outsource! unless it is some specialty thing we can't do in-house for some reason.
Training we will offer them some of the courses available you see in fb groups, in-house processes we like and gentle correction, treehouse, code academy, over the shoulder training, ritual by fire if they already have skills, a lot of the time people are halfway there and we just need to beat it into them what our version of finished is and to work together and refer to the oldies.

Internal Linking Strategy:

Only link on keywords that have on-page value…other than that the only value in the link is the anchor text value for the page its on.

Opinion on Guest Posts?

I'm not a fan of this 'guest post' trend. They aren't safe. I've seen more sites/new customers with penalties directly from guest post farms than anything else. To me most of them are just rebranded 'crap PBN farms' to 'guest post'. The difference is people seem to be ok if they don't pass juice which often they don't. If it is a real thing that's fine or truely a genuine looking thing.
The small local business getting 10 guest posts or even one from blah blah guest post farm is just a waste of money and obviously BS on manual inspection, likely to get you an unnatural link penalty. Summary 99% of guest posts not a fan.

What is the biggest mistakes made in agency operations?

There are few common things I look at if I'm fixing a business they normal are these. Not: focusing on the easiest, quickest thing you can finish first to bring in the most new cash. Project management: no pm, then doing projects using the waterfall workflow. Projects should be done using the scrum method and the sprints should coincide with payments.

Delivery: make sure there is a little sizzle in each deliverable. Staffing: outsourcing and expecting them to care and not benchmarking productivity. Running a team of lone warriors going it alone instead working together. Security: none, if this goes wrong you are done and likely your clients too.
Use password managers. Lots of backups. Cashflow: build up a subscription base and multiple sales channels. Not knowing how long your sales cycle is and leaving it too late to prospect hard and you get caught in a roller coaster.

Amazon Affiliate Site Guide:

There are distinct classes of shoes. So I don't see an issue. I would look at Amazon's filter and categories for a guide on how to structure your urls and page hierarchy (if you do that). I wouldn't just use 'best' as my go to adjective for all. I would visually check serps to see which ones are being used for each category of shoe or brand.
Then I'd run cora and see if it confirms it correlates or not. I would also use all the main rank factors cora shows that correlate the highest as my basic template to create content around. I'd check for rich snippets and copy the same HTML into the top of my page.
When I'm done I'll run cora again and decided whether I do further updates. Then I'll share it through all my social accounts and submit to sc. I'll wait a 3-4 weeks and see where it's ranking. Ill then make a call to create or buy some social signals and acquire the links I think I'll need to get to pg #1 Ill then wait up to 30 days.. check onpage, update some more and try to get it in or near top #3 with just on page. Ill then wait 1-2 weeks and then make the call for more social and links + on-page. Rinse and repeat.

To clarify the rich snippet reverse engineering: if any results have a rich snippet in the serp find the location of same information on the page the snippet is from then right click 'inspect' into dev tools in your browser. Copy the outta HTML and copy it into the top of your page. Make sure you edit it so it's not an exact copy.
---
Expert Info: Hayk got his feet wet in SEO less than 3 years ago, he now runs a high six-figure agency and he is only 26. His secret sauce is his ability to tap into a network of experts and mentors. He is proof that you don't need a decade of experience to run a successful agency.
Agency: Logic Inbound

How do you hire people?
1) Always hire on culture first and experience/skills second. Someone with the wrong skills can learn what they need in 3-6 months. Someone with the wrong culture will ruin your company.
2) Create a list of clear responsibilities for every role before hiring. What does this person do on a day to day basis?
3) Make sure you or someone else at your company has done their role before hiring them. Don't hire for an "impossible" role.
I suggest reading "The Effective Executive" by Peter Drucker for some gold in this area.
Read "the marketing agency blueprint" to learn the logistics of running an agency.
Getting your first Client:
We got our first (AdWords) client by making a list of 10 ideas for improving his business. The guy trusted by a partner (my cousin) who was his friend from college. He understood we didn't have experience with any of those 10 ideas but gave us a chance anyway. They paid us $500 per month for managing over $20k a month in AdWords spend.
The "10 ideas" idea comes from James Attacher in his post on becoming an idea machine.
Keep in mind we probably sent 10 ideas to 20, 30 40 other people but this is the one person who got back to us with an opportunity to work together.
Is it better to use multiple low DA links or one powerful high DA link?
I'm seeing more and more that lower 'authority' stuff is totally ineffective. I would use their website traffic and local relevance as the main factors. For smaller budget clients I try to get them involved in the process to take on some of the work. For example: asking them to join trade associations and follow up with their editors for links.
Conclusion
I hope you enjoyed the post. Decades of experience has been distilled into one document. Like I mention above, join SEO Signals Lab for additional information like this.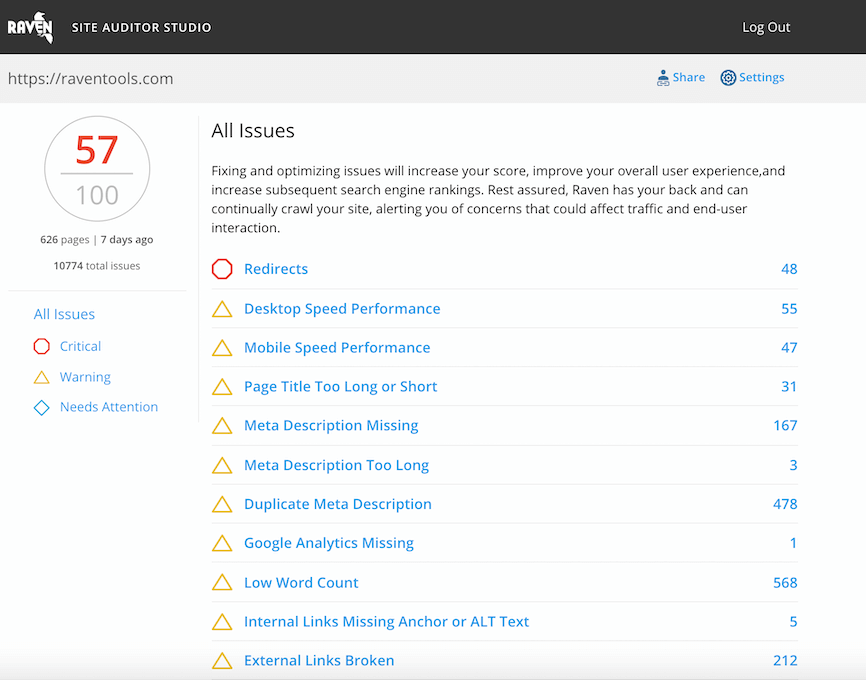 Analyze over 20 different technical SEO issues and create to-do lists for your team while sending error reports to your client.