---
---
Google has reached a monopolistic milestone with its recent changes to the treatment of paid links. While I believe they are still operating within reason, they are edging ever closer to the danger zone, after which I will not be surprised to see regulatory intervention.
Recent changes to Google's index have been focused around the treatment of paid links. Since Google's PageRank algorithm relies on the quality and quantity of links between sites, paid links can potentially skew the index. In an effort to reduce the effect of paid links on their index, Google has recommended that webmasters either use "rel=nofollow" for these links, or not have paid links at all. As for enforcing these rules, Google has recently begun punishing sites by manually reducing the PageRank for sites involved in the buying and selling of links, most notably Text Link Ads.
Google and Text Link Ads have similar revenue streams; both companies make their money selling paid links. In Google's case, these links are displayed on their own web site, which features a free and extremely popular search engine. Google also distributes these ads on other web sites, aka the Content Network, who's site owners receive a percentage of the ad revenue from Google. Text Link Ads does not have content of their own for displaying advertising, but they do have the equivalent of their own Content Network, where advertisers can pick and choose web pages that they want their ads displayed on.
Google knows where and how it has placed advertising throughout the web, so they have no problem ignoring these ads when they crawl the Internet. But links placed through companies like Text Link Ads are more difficult for Google to discern, and can thereby affect how Google calculates PageRank for the sites involved. Google's solution for this is the "rel=nofollow" attribute. Of course, one of the advantages of being an advertiser on Text Link Ads is that you may get the added benefit of PageRank juice. But now that Google is punishing paid linkers, customers of Text Link Ads are themselves at risk.
From one perspective, you have Google and Text Link Ads as direct competitors. Each sells advertising, in the form of text links, which are displayed throughout the web, and link back to the advertiser. But Google, with its majority share of search traffic, has begun punishing web site owners for being customers of Text Link Ads. If you want to use Text Link Ads, they tell us, you risk losing your place in our index. Considering the amount of referring traffic that Google is responsible for, most web sites can not afford this tradeoff.
From the other perspective, Text Links Ads just needs to add "rel=nofollow" to all the links they sell. Their advertisers still get their links, placed exactly where they want, and the resultant traffic. They no longer get any PageRank benefit, but it's not really our place to tell Google how to run their search engine. There's a reason they are #1.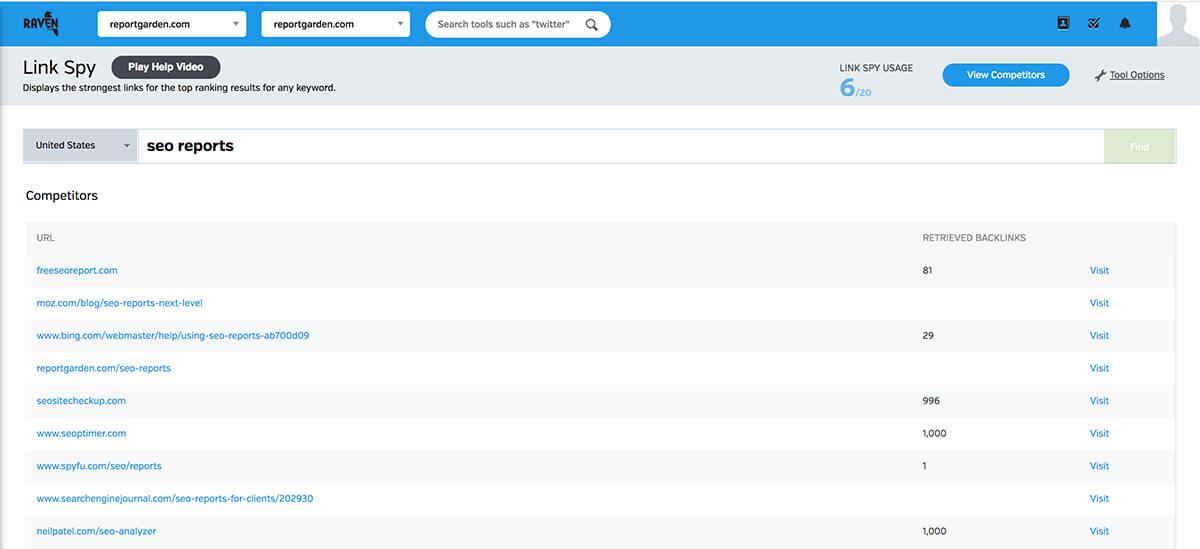 Link Spy helps you find top-quality links based on those websites that are already ranking for your focus keywords.