---
---
Stephan Spencer, from CNET's News Blog, posted an informative entry about changes that are taking place with Google's search engine. Of particular interest was the news from Matt Cutts regarding underscores in URLs. Traditionally, underscores were treated differently from hyphens.
Hyphens have long been the preferred method for dividing keywords up in a link. Whereas, URLs with keywords separated by underscores have been ignored by Google — they would only view it as a phrase. However, according to Stephan, that's no longer the case. Matt Cutts stated that keywords separated with underscores are now treated the same as keywords separated with hyphens. This is big new to obsessive SEO URL freaks, like myself.
Stephan also mentioned several other important bits of information from Matt's presentation:
Matt claims that Google treats URLs with a query string the same as static URLs. Caveat: as long as there are no more than two or three parameters in the URL, that is! Put another way, you won't take a hit in your Google rankings if you have a question mark in your URL; just don't have more than two or three equals signs in the URL.
Matt stated that the number of slashes in your URL (i.e. the number of directories deep your page is) isn't a factor in your Google rankings. He went on to say that although it doesn't matter for Google, it is rumored to matter for Yahoo and MSN (Live Search). Matt addressed this because I specifically asked the question from the audience.
According to Matt, the file extension in your URL won't affect your rankings. So it's inconsequential whether you use .php, .html, .htm, .asp, .aspx, .jsp etc. The one extension you should avoid for your Web documents? .exe.
Matt stated it was myth that Google uses its status as a domain registrar to access domain registration data to use it as a ranking signal. According to Matt, being a registrar doesn't grant one special access to other registrars' customer data. Note that Matt didn't state whether Google is or isn't using WHOIS data as a signal. I believe they are.
When asked about how to get one's blog into Google News, Matt shared one of Google's requirements for inclusion: the blog must have multiple authors. So those of you wanting your blog showing up in Google News results, I hope it's a group blog!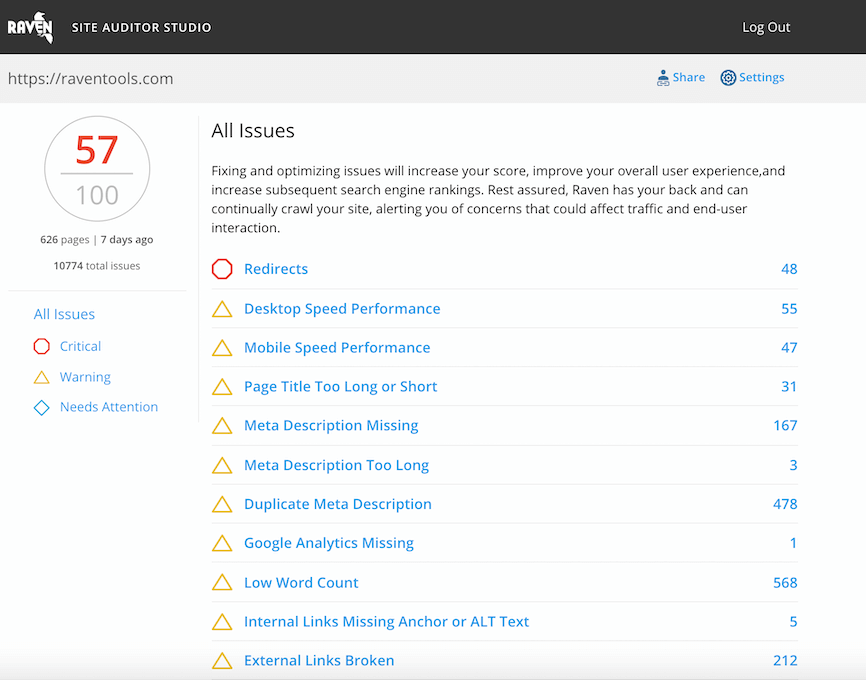 Analyze over 20 different technical SEO issues and create to-do lists for your team while sending error reports to your client.