---
---
Update 10/28/2018: The API for Google Search Console that powers our Search Analytics tools has been updated to include up to 16 months worth of data! This change has now filtered through our API protocol and you can access that same range of data within Raven too!
---
It's never easy to stay on top of Google's algorithm changes. Luckily, Google Search Console (AKA Webmaster Tools) gives us a look at how they see our sites.
As marketers, we need to see how users are finding and engaging with our sites through organic searches. And at Raven, we're always looking for more ways to save you time. That's why we're excited to announce the addition of our brand new Search Analytics Tool.

What Can You Do with Search Analytics?
Search Analytics is one of Google Search Console's most popular features. Why? It tells you how your website is performing in Google's organic search results. Search Analytics reveals your site's most popular search queries and which results are getting the most impressions and clicks.
There are several things you can do with the new Search Analytics tool in Raven:
Review click-through rates of top pages and keywords
Discover opportunities based on your content's organic performance
Filter insights by web, image, or video searches
Segment search behavior by country or device
View ranking positions, clicks, impressions, and CTR all in one place
Dig Deeper into Opportunities For Your Clients
Click-Through Rates For Pages – Search Analytics gives you access to click-through rates for your website's pages rather than just keywords. And this data can be segmented in more ways than before. Better insights for you means more opportunities for your clients!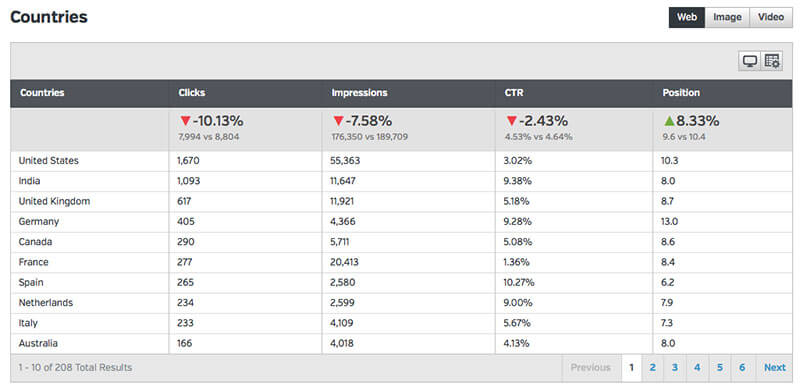 View and Report on Different Dimensions – Search Analytics allows you to filter by web, image, or video searches. You can also segment search behavior by country or device.

Share Responsive HTML Reports or PDFs – Using the Report Builder, quickly create reports with Search Analytics data and share with your clients and/or managers.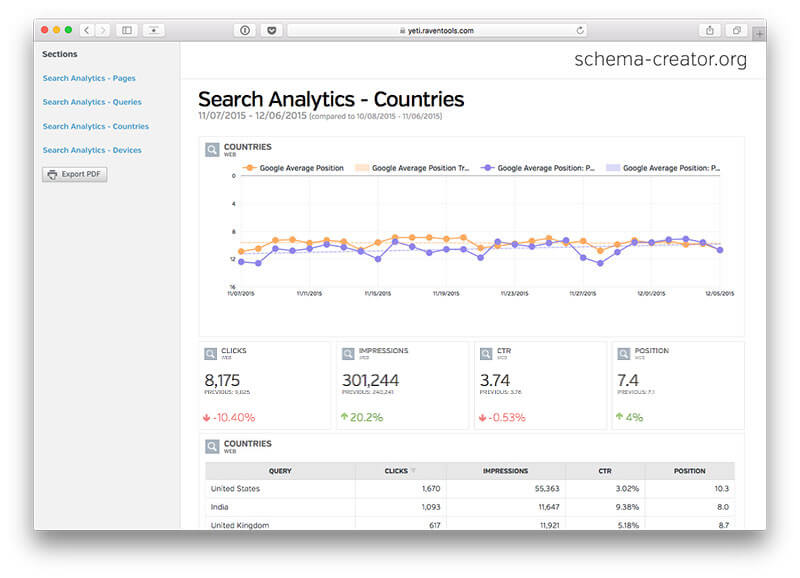 How To Access and Report on Search Analytics Data
Ready to access your Search Analytics data in Raven? Search Analytics is located in the Rank Tracking section of the navigation. You can also add any of the metrics from this tool into your Dashboard or WYSIWYG report.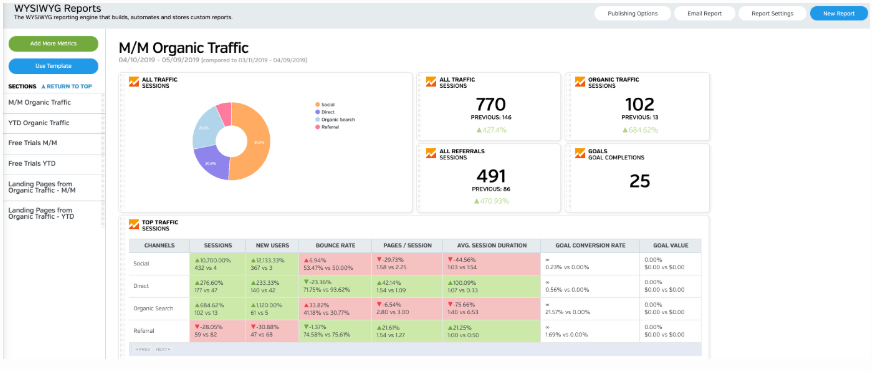 White Labeled and Branded Reports. Drag and Drop Editor. Automate your SEO, PPC, Social, Email, and Call Tracking Reporting.