---
---
You asked for it, and we listened!
Here at Raven we pride ourselves on listening to you and giving you the tools you need to give your clients the best possible reports. As Jon said in his Status Report, we spent a significant portion of the last couple of months gauging our customers' needs through data analysis and direct feedback. One of the most exciting results of this has been a simple but powerful tool: the Data Import Tool.
The Problem
I have client-specific reporting that I need to integrate, but Raven doesn't have a way for me to include this. What if I want to import my own data or analysis?
The Solution
A Data Import tool that allows you to bring your own data into Raven via a CSV file and seamlessly integrate it as a table into your automated reports! So many problems solved! Here are the most-requested types of data you can now include in Reports because of the Data Import tool:
A keyword's rank movement each month
Third-party rankings data
Facebook Ads
Amazon Seller Marketplace
Etsy shops
Client-specific analysis
Anything you can import from a CSV file
The Example
Ever wanted to show your clients a specific keyword's ranking over time? Well, this isn't a capability we can currently give you in Raven, but if you're doing this keyword research anyway, why not transfer that data to a CSV and upload it through the Data Import tool?
Here's my data in a Google Sheet:

And here's the same data in my Raven Report:
The Evolution
The Data Import tool currently supports creating tables from CSV files. We hope to add KPIs, line graphs, bar graphs and pie charts in the future.
There's no firm ETA on when these additional view options will become available, but you can offer suggestions and vote up the ideas you most like within our Ideas Portal. Just log in or sign up for Raven and click Help > Request New Features to offer feedback.
The Steps
What data have you been itching to include in Raven Reports? Here's the CSV file I used if you want a template. When adding a section to a Raven report, click Data Import.
After uploading your CSV file, choose how you'd like the data to be displayed.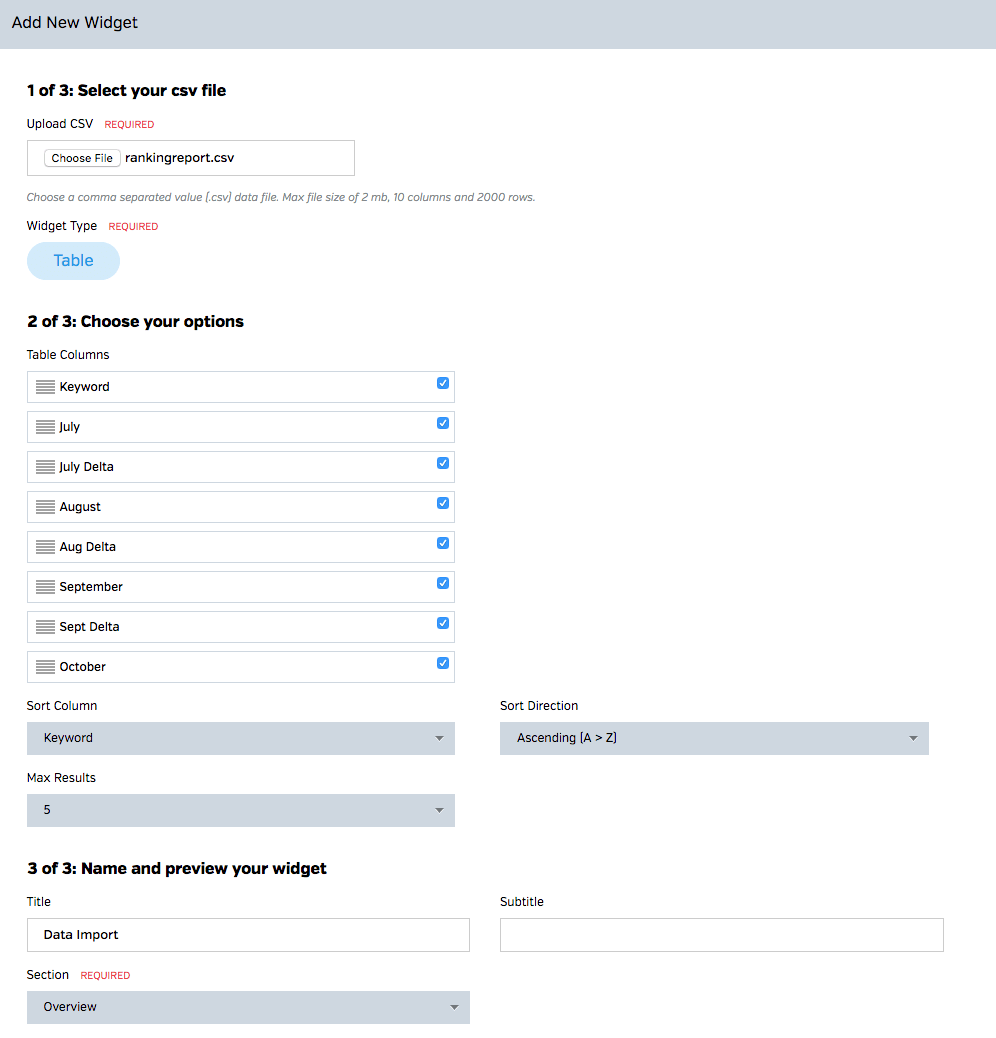 Here are the full steps for using the Data Import tool. Enjoy!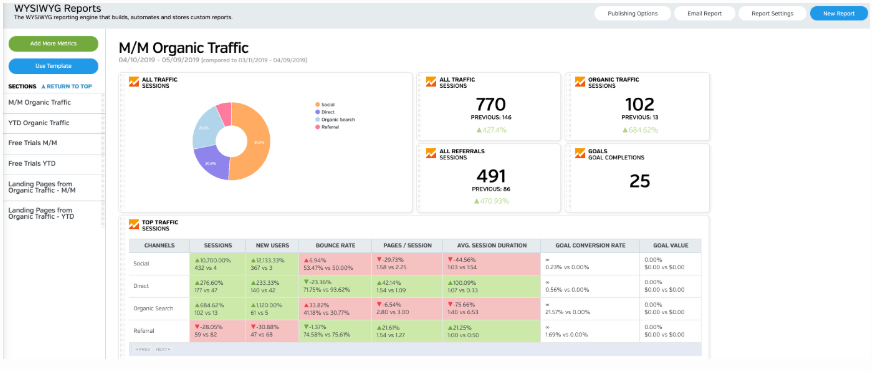 White Labeled and Branded Reports. Drag and Drop Editor. Automate your SEO, PPC, Social, Email, and Call Tracking Reporting.