10 Ways To White Label Raven
Written by Nathan T. Baker and published
---
---
When you work with clients (or prospective clients), you want to look your best. Let Raven software help. In a few simple steps, you can produce a professional report that lets your brand shine.
No matter what degree of branding you want in your reports, Raven has a solution. With all sorts of bells and whistles for true customization, we make sure you can do a whole lot to make an impact on your clients.
Let's see how much you already have taken care of. Here are the top 10 ways to white label Raven.
Everything here is available to all paid Pro and Agency accounts. If you're in trial, you won't have access to Preferences > White Label, however.
1. Set your custom subdomain
Go to Preferences > Custom Domain and add text to the Subdomain text field. Add your brand name and your custom subdomain will be yourbrand.raventools.com.
All Pro accounts can use a custom subdomain, but only Agency accounts can opt to use a fully custom domain like yourcompany.com for an additional monthly fee.
2. Add your logo to Raven
Go to Preferences > White Label and upload your logo – we recommend a high-quality transparent PNG. The logo will appear resized with a width of 115 pixels in the corner of Raven and will also appear as a larger image on your login page.
3. Add your logo to reporting
Go to Reports > Brand Templates and create a new brand template. If this is your first one, set the availability menu to global. Upload a large PNG with a white background.
Give it a name and save it. Now go back to Reports > Brand Templates and click Gear Icon > Make Default next to your new account template. Your logo will now appear on any PDFs created from your account. Here are more details.
4. Add custom footer text
Go to Preferences > White Label and add some footer text. (If you leave it blank, it will default to a standard footer text that mentions Raven.) Leave contact information if you prefer users to contact you rather than Raven.
This section supports images if they are uploaded elsewhere, which means there's a nice chunk of good branding space here.
5. Use read-only users rather than sub-users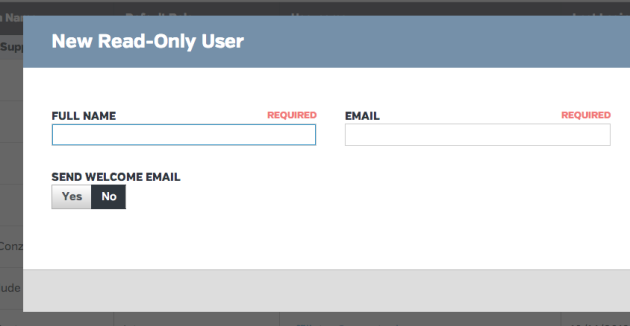 Not only does Raven allow you to add team members or contractors to your account as sub-users, it also allows an unlimited number of read-only users, so you can add your clients and let them see just what they need to.
I'll give you an example. If you have access to manage Facebook accounts as a sub-user, then if you connect a new Facebook account, you'll see a "Raven Tools would like permission to share data with Facebook" message.
Infrequent Raven mentions like this crop up for folks managing data in Raven. If white labeling is a higher priority than giving clients management ability, give clients read-only access instead.
6. Add a Favicon
Go to Preferences > White Label and upload a favicon.
7. Use our custom login widget
Go to Preferences > White Label to pull your custom login widget code. You will need to have a custom domain set in order to see the code.
This allows you to customize the visuals of a user logging in from a page you control. Here are the technical details.
8. Add summary text in reporting
Don't forget that in many reporting modules there is a summary text field where you can add context to explain the progress of a campaign. Every summary field in a report is an opportunity to connect with your boss or client. You can add your own images to reports as well.
9. Turn off links to Raven-branded help material
Read-only users do not have access to the Help Center icon, which allows you to contact Raven support or go to Raven-produced help material.
In case you decide a client should be set up as a sub-user, you can hide the Help Center icon per user. Here's how.
Go to Preferences > Role Manager. Add a new sub-user role and set Miscellaneous > Support to No Access. Now you can apply this role to specific users in Preferences > User Manager. You may have to create multiple roles if different folks should have access to different tools. Or you may want to just edit a role that's already applied to a user.
Here is how to add a new user from start to finish. Just remember to set Miscellaneous > Support to No Access when creating a sub-user role if you want to hide the Help Center icon.
10. Bonus: Get a fully custom domain
There's one more thing for truly hardcore white labelers. If you want to eliminate the possibility that a client will ever see any Raven logo or Raven mention, a fully custom domain is for you.
To get one, you'll need to be a Raven customer at the Agency level.
All accounts can set up a custom subdomain (like yourcompany.raventools.com). But only Agency accounts have the option to use a fully custom domain like reporting.yourcompany.com or yourcompany.com.
There's an additional $50 monthly fee for a fully custom domain, with a one-year commitment. If you want more details on this option, email us at support@raventools.com.
Once you have a custom domain, then complete step 2 (add your logo to Raven), step 3 (add your logo to reporting), step 4 (add footer text) and step 5 (set up all clients as read-only users) to make sure you remove everything Raven from view of your clients.
That should get you started! How many of these options are you using to share your brand's personality with your clients?