---
---
If you're tracking Google Analytics goals, you can also display and report this information within Raven.
The good news is with the new Google Analytics integration, all of your goal data are imported automatically.
You can view Goals based on any number of variables: All Traffic, All Referrals, Campaigns, and so on. Just work your way down the left navigation, then click on the Display Options and check each box for which you want to view your Goals data.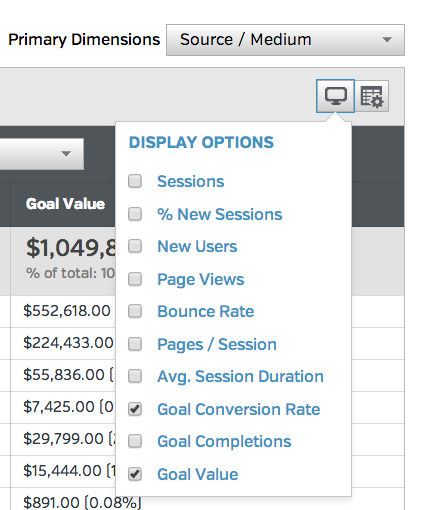 Also, if you are tracking Ecommerce in Google Analytics, you can view this data by navigating to Table Content > Summary and checking Ecommerce in the drop down menu.
You can also view conversion data from Advanced Segments and choosing one of the 23 metrics in Raven, everything from Made a Purchase to Organic Traffic to Search Traffic and more.
To report on this data in the Report Wizard, just choose Goals option under Google Analytics and set your parameters accordingly, such as date range, plotting frequency, events and advanced segment.
If you're new to Raven or want to learn more about our new Google Analytics upgrade, check out our mini-tutorial video series.
Remember, if you ever have questions, email help@raventools.com.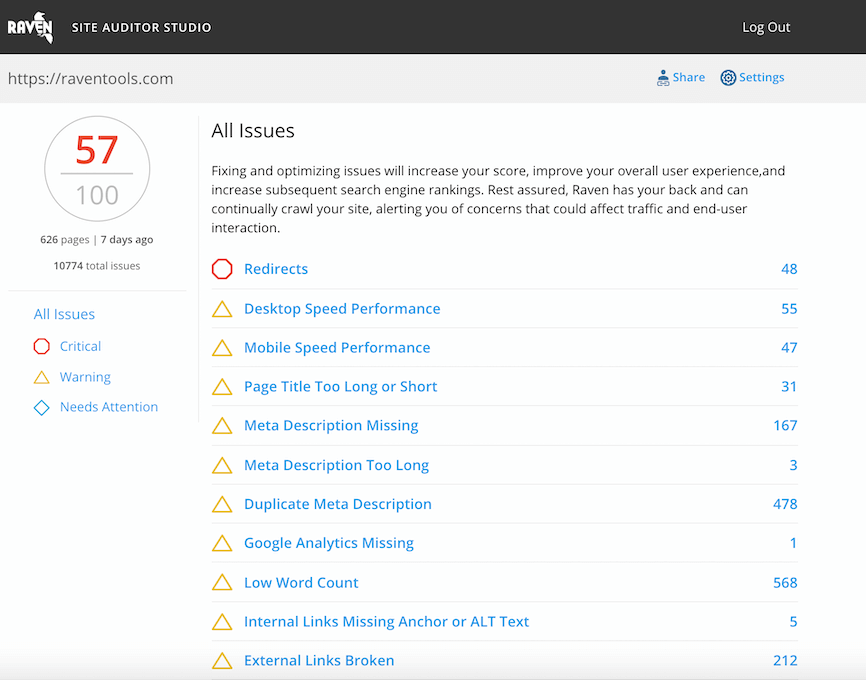 Analyze over 20 different technical SEO issues and create to-do lists for your team while sending error reports to your client.