When Time Matters, Webtise Relies on Raven's Reports
Written by Arienne Holland and published
---
---
If your agency offers multiple types of services, creating a single monthly report for a single client can take hours.
If your agency started small but is growing rapidly, those are hours you can't afford to spend on reporting.
That's the situation that longtime Raven customer Webtise found itself in a few years ago.
The customer
Daniel Clutterbuck is co-founder of Webtise.
In 2007, the U.K.-based company launched as an e-commerce website design and development firm. By 2010, Webtise had expanded its services to include online marketing ranging from SEO to social media to PPC — and had more than 200 customers.
The problem
"We were using quite a lot of software that didn't store all reporting information in one place. We required a tool that allowed us to report on a monthly basis that was easy to use and allowed different templates."
Daniel said they also were considering Moz "and potentially custom! We were nuts back then :)"
The Raven solution
Raven's Report Wizard was a big selling point — "the tool was a reliable solution to our needs," Daniel wrote — but choosing Raven came down to "fair pricing and strong functionality."
Years later, Daniel still uses Raven daily and finds several benefits.
In his words:
Fast, brandable reports: "For the majority of our clients, we set up monthly PDF reports to outline the results achieved within the month. We use our logo on all our reports to offer familiarity with the Webtise brand. The ability to use a number of templates depending on the client's requirements is a real plus. Reporting with Raven helps us save time, which we can then spend improving our clients' campaigns."
Simple business development: "Raven is useful for producing an overview of a website's technical issues and building a snapshot of how it compares with competitors. As we are mainly an e-commerce based agency, it's important for us to identify which opportunities are available and help potential clients understand where improvements can be made. Raven's Site Auditor tool is great for biz dev as it shows the prospect what's wrong extremely simply. I absolutely love Site Auditor for new business. :)"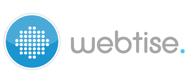 Better workflow: "The team uses Raven on a daily basis to input links, research websites, monitor site issues, do social marketing and produce snap reports to identify opportunities within analytics and/or search. Raven is unobtrusive to our workflow, which is helpful as online marketing can often mean juggling many things at once. When we gain a result from link building and outreach, we simply log it in Raven and we know it will be tracked and monitored."
Centralized data: "Our e-commerce marketing team consists of eight people, and we're planning on growing that significantly in 2014. It's very useful that everyone has the same data, as we often have more than one person working on the same client. Raven is a great central database for keeping track of sites we've built a relationship with."
The bottom line
After taking on a lot of new clients, we needed a reliable digital marketing tool that could help us monitor our successes. Raven is simple to use and gathers all the relevant data we need to report on SEO, PPC, social and ROI performance.