Evolution of a Press Release Freak Out
Written by Arienne Holland and published
---
---
Public relations professionals are paid to stay calm during a crisis. And that's exactly what most of them did after Google's recent link schemes guidelines update.
SEOs, however, flipped out.
And PR distribution services — who have been advertising the SEO benefits of using their networks for years — had to make quick decisions about how to react.
Here's a recap of what happened, details on where the major PR distribution services stand now when it comes to links, and guidelines on how to use press releases effectively in a shifting landscape.
The back story
Search Engine Land versus PRWeb
Nov. 26, 2012
Danny Sullivan of Search Engine Land (SEL) publishes How PRWeb Helps Distribute Crap Into Google & News Sites. His article follows mainstream media coverage of a fake Google acquisition story — news that was distributed via a PRWeb press release — but Danny's key point was that PRWeb's claim of integrity for its releases was a joke.
Apparently Viagra spammers were using the low-cost PRWeb service to influence Google News SERPs and get links. He uses this release as an example (note its mind-boggling pull quote and logo):
While wagging a finger at PRWeb, Danny slips in this statement:
Buying a press release through PRWeb is an easy and legit way to effectively buy links, a way that Google doesn't penalize you for.
PRWeb apologizes, but it's probably too late.
June 10, 2013
More than six months later, SEL follows up after PRWeb issues a press release that says this:
PRWeb (has) strengthened editorial guidelines, expanded the editorial review team, automated internal fraud checks and continuously banned suspect release categories over the past five months. The updates came shortly after PRWeb distributed a fraudulent release last November.
Wisely, PRWeb applies rel="nofollow" to the anchor-text-optimized links in that release:
(Yep, Raven's Chrome toolbar can tell you which links on any page are nofollow. Comes in handy.)
Time passes
It all goes Ka-BLAM!-O
Google does something
Sometime in June or July 2013, probably in the dead of night
Google Webmaster Tools updates its link schemes guidelines to prohibit "links with optimized anchor text in articles or press releases distributed on other sites." There's some other stuff added and subtracted, too.
SEOs panic, write multitudes of blog posts
July 26, 2013
Menaseh Abramov asks on Google+ if anyone else has noticed the changes. Then, Barry Schwartz reports on SEL that Google Warns Against Large-Scale Guest Posting, Advertorials & 'Optimized Anchor Text' In Press Releases. (Barry gives a nod to Menaseh for the tip.)
July 29, 2013
Webmaster Trends Analyst John Mueller — a.k.a. The Most Accessible and Helpful Google Person on G+ — holds his regular Google Webmaster Office Hours Hangout on G+. Barry makes it his mission to clarify a few things about this new language from Google. Barry's wearing his Google Glasses, so the fact he's on a mission is really clear.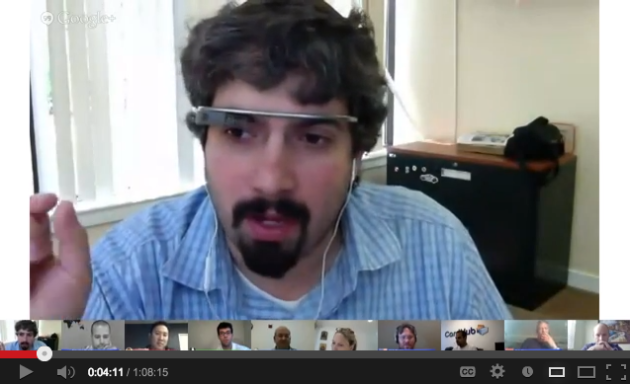 July 30, 2013
Barry reports about John's clarifications in Google: Links In Press Releases Should Use Nofollow Like Paid Links on SEL.
July 29-30, 2013 and beyond
SEOs everywhere flip their shit and write about the latest reason to hate, doubt or ignore Google.
PR networks don't panic (publicly), write a few blog posts
Meanwhile, over in the land of public relations, PR distribution services rapidly are deciding what they're going to do about this Google linking thing.
July 31, 2013
PRWeb, owned by Vocus, reacts nearly immediately. The blogs of PRWeb and Vocus publish Building the Press Release of the Future. "With this new update from Google, PRWeb has already added rel=nofollow attributes to all distribution links from PRWeb.com to protect our customers," wrote You Mon Tsang, senior vice president of products at Vocus.
Automatic nofollows? Yes. Immediately.
August 8, 2013
Cision chooses overall vagueness about what their distribution service will and won't do. It does offer specific advice on the new best practices for links in 4 Press Release Tips for Succeeding in the Wake of the Latest Google Updates. "You need to make sure your links now have the "nofollow" attribute or are coded so that they are inaccessible to crawlers," the post reads. "The links you include will continue to inform your readers of where to learn more about your story, but links in press releases will no longer have an effect on search engine optimization (SEO)."
UPDATED 5:40 p.m., Aug. 21:
Automatic nofollows? Sounds like no. I emailed Heidi Sullivan, senior vice president of digital content for Cision, and hope to update this with her comments.
Automatic nofollows? Not yet, but they're coming. "At Cision, we are in the process of adding 'nofollow' attributes to all links in press releases on the Cision News website," wrote Laurie C. Mahoney, director of product marketing at Cision in a comment on this post.
August 9, 2013
Marketwired explicitly states in Your Press Release and Google: The Brave New World of SEO: "We're adding a 'nofollow' flag to all press release links to comply with Google's best practices. These tags will be added automatically after you submit a release, so you don't have to worry about taking any manual steps."
Automatic nofollows? Yes.
August 10, 2013
Business Wire publishes Discovery, Not Link Building, is the Objective of Your Press Release on their blog. They assure customers that they're taking care to add nofollows on all links and redirecting links to an intermediate page blocked from search engines with a robots.txt file. That must not have been too clear, because they followed up a few days later with Is SEO Useless for Press Releases? to say the same thing.
Automatic nofollows? Yes. Plus a redirect via a page with a blocked robots.txt.
Aug. 12, 2013
PR Newswire, the industry heavyweight (and new Raven integration partner), mentions changes on the blog in The Top 10 Reasons To Send a Press Release — "Over the weekend, PR Newswire made an important change to our feed, implementing no-follow links in all press releases distributed to third-party web sites." — and then again on Aug. 16, 2013, in 5 Ways Press Release Writers Can Offer More Content & Guidance to Readers & Journalists.
Automatic nofollows? Yes. (We'll just take this opportunity right here to tell you that you can order affordable PR Newswire press releases directly from Raven. Hop on that, would you?)
PR agencies pat themselves on the back
Although at least one other tech journalist reports on the news with articles titled Did Google Just Kill PR Agencies? and Google Is Forcing a Reinvention of PR, it appears that this is a watercooler conversation, not a crisis, for public relations professionals.
August 9, 2013
Chad Hyett of Porter Novelli sallies forth with a bold prediction for SEO and PR agencies in Did Google Just Kill PR Agencies? No. Well, Maybe the Lazy Ones.
In the coming years, SEO spend will slowly but surely shift to PR agencies and firms specializing in publishing, because SEO will no longer be a purely technical practice. It will become more of what it always should have been: The art of creating good content targeted to specific audiences, optimized and standards-compliant. My headline would be, "Google just reinforced the value of PR."

The bottom line is that now, more than ever, we need to publish and promote quality content that searchers find valuable and are excited to share. Stop focusing so doggedly on linking and optimizing organic keywords. It's short-term thinking. It's not PR.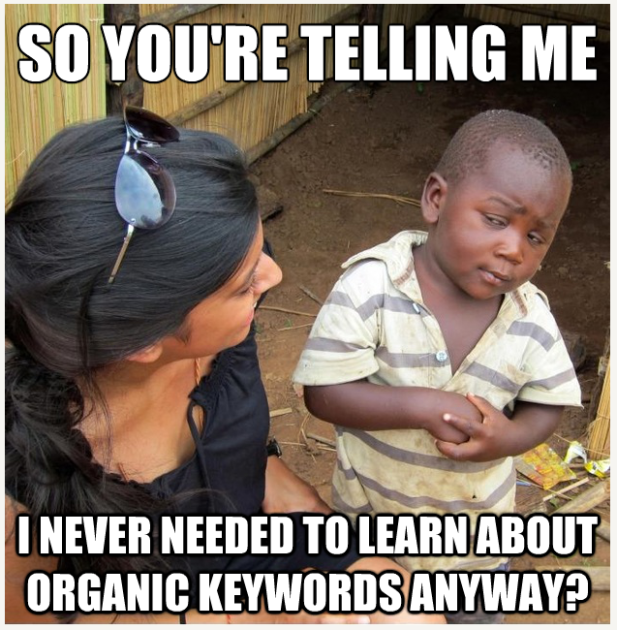 August 12, 2013
MediaBistro's PRNewser climbs on board the content train in Google Doesn't Really Want to Kill Your Press Release. Writer Patrick Coffee puts it this way: "Google doesn't hate PR agencies, they simply appreciate a job well done. The lesson is quite basic, really: earned links are far more valuable than paid links, good content always trumps lazy linkbait, and everyone in PR needs to take extra steps to convince the new-and-improved Google that they aren't trafficking in paid links."
August 16, 2013
Steve Barrett, editor-in-chief of PRWeek, points out in No Tom, Google Didn't Just Kill PR Agencies that "the objective of a modern, strategic PR pro and their agency or in-house comms department should never be to game the system anyway."
August 20, 2013
Then yesterday, the founder of Spin Sucks Pro, Gini Dietrich, kinda sorta implies that PR folks don't even have game. "The old way of keyword stuffing and using optimized anchor text are bad practices. This is something bloggers already knew and something PR pros who don't blog need to figure out."
As the dust settles
The SEO echo chamber hasn't really stopped writing about this, points out Eric Ward in an article for, er, SEL's Link Week.
What is harder to find — and what I'm going to take a stab at — is further parsing the specific Google changes in a way that helps define what is and isn't acceptable at the tactical level.
Eric drives a Humvee through the not-easily-defined words in Google's updated linking language, such as:
Intended
May be considered
Excessive
Exclusively
Large-scale
Widely distributed
Automated
Low-quality
What to do now?
If you're unclear on how to proceed, read the practical, no-nonsense 12 Ways to Optimize Press Releases & Avoid Google Penalties by Lisa Buyer, posted to Search Engine Watch. Besides the 12 dos, she also lists five don'ts.
And remember:
SEOs: Press releases are for news. They get distributed to the news media and are published on news websites. If you don't have any timely, relevant, interesting news for a member of the credentialed press, don't distribute a press release.
PR folk: You're not off the hook if you know little to nothing about SEO. You're 100% right about earned media happening mostly through building quality relationships, and that Google wants — needs — quality content. You're dead wrong if you think you can use this as an excuse to toss SEO best practices out the window.
Everybody: When in doubt, stick a rel="nofollow" on it. In fact, if you're in doubt, you're probably thinking too much about this anyway. Do you think spammers think twice? Nope. That's how you know you're not a spammer.