LinkedIn Marketing Arrives in Raven
Written by Nathan T. Baker and published
---
---
LinkedIn integration for easy management and consolidated reporting was our No. 1 request from customers last year — and for good reason. It's the largest professional network with some impressive demographics.
Now, directly from Raven, you can promote and engage in conversations across LinkedIn, from personal profiles to company pages to groups. You can also report that activity to your clients and managers.
LinkedIn is obviously important to marketers. According to the Content Marketing Institute, 91% of B2B marketers use LinkedIn to distribute content. That's more than any other social network.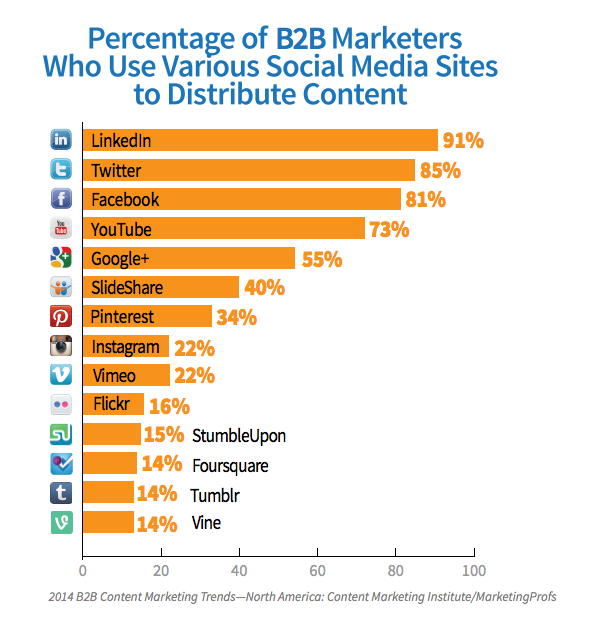 Connecting the dots between social media marketing and results can be a challenge. That's where social reporting tools come in handy.
Raven helps you in two ways. First, you can centralize your social media marketing and focus on one client at a time across multiple networks and channels. Second (and more importantly), you can quickly measure and report the effects of your social media marketing. Use Raven to report on LinkedIn, Twitter, Facebook and YouTube — married with Google Analytics goals and social referrals — to prove the value of your work.
Add in Raven's powerful brand monitoring and reporting, and you'll start to see the value of Raven for your social media marketing campaigns.
Get more details and screenshots of LinkedIn in Raven here.
Or log in and check out the new tool today!